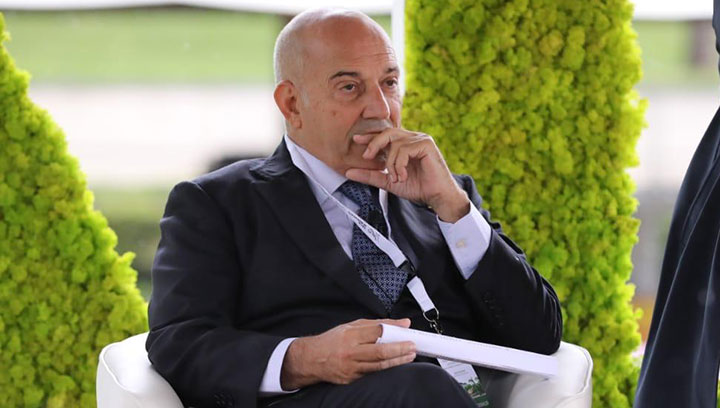 Italy's three national trade union confederations, CGIL, CISL and UIL, have jointly signed an agreement with Alis, the country's Logistics Association of Sustainable Intermodality.
Italian ship owner and operator Emanuele Grimaldi who chairs Alis, said that the agreement ensures full union representation in the Grimaldi Group's plans for the maritime sector's commitments for the Association's objectives of environmental sustainability.
Alis, founded in 2017, has more than 1,400 member companies for a total of over 152,000 workforce units.
In the maritime transport sector, it represents some 140,500 annual sea connections and 120 Motorway of the Seas lines.
In addition to the three leading unions, other maritime organisations that have signed up to Alis's aims include Usclac/Uncdi/Smacd, the joint body representing officers and captains' unions.
They support programmes to create the infrastructure to promote Italy's LNG-powered shipping sector, the reduction of the environmental impact caused by the transport of goods by land, and the control of CO2 emissions and polluting fine particles as defined by the European Union.
Basic priorities seek to guarantee true territorial continuity with the large islands of Sicily and Sardinia with modern fleets and without state aid and to bridge the gap between the more affluent south of Italy and the north.
Also involved are the main officers' training academies, the university of Genoa, the Italian Nautical Institute and many other maritime and land transport bodies, many of which have already obtained classifications from International Certification Body RINA for the use of transport designed and manufactured to minimise environmental impact.
---