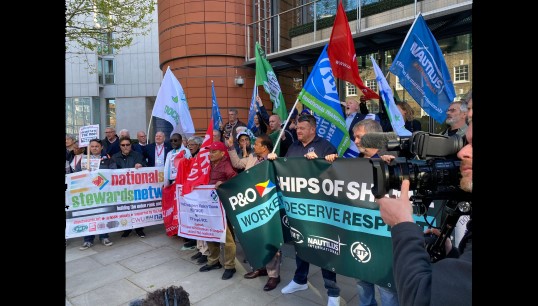 Representatives from dozens of trade union organisations around the world gathered at DP World headquarters in London to protest the sacking of P&O Ferries workers.
Unions from Australia, Ireland, India, Nepal, Finland, France, the USA and Croatia were among those represented, along with international organisations such as the International Transport Workers' Federation (ITF) and European Transport Workers' Federation (ETF).
Organised labour continues to put pressure on the company, and unions are pressing the UK government to act and institute policies that will protect quality employment on ferries operating between UK ports and between the country and Europe.
Speakers at the protest on Thursday 21 April 2022 included Nautilus general secretary Mark Dickinson, ITF president Paddy Crumlin and ITF young transport workers' committee co-chair Dorotea Zec.
Frank Moreels, general president of the ETF, also spoke at the rally. 'We support Nautilus International and the RMT in their call for the UK government to introduce a "fair ferries agreement" with decent pay and safety standards aboard ferries that operate between the UK and mainland Europe,' he said.
'The case of P&O Ferries shows that operators must be required to work in a meaningful way with social partners, including unions. This will help to ensure that seafarers cannot be treated in such a shameful way again, and that safety standards are maintained aboard our ferries for the safety of crew and passengers alike.'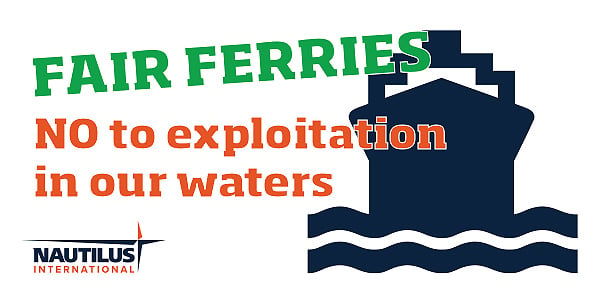 ---
Tags