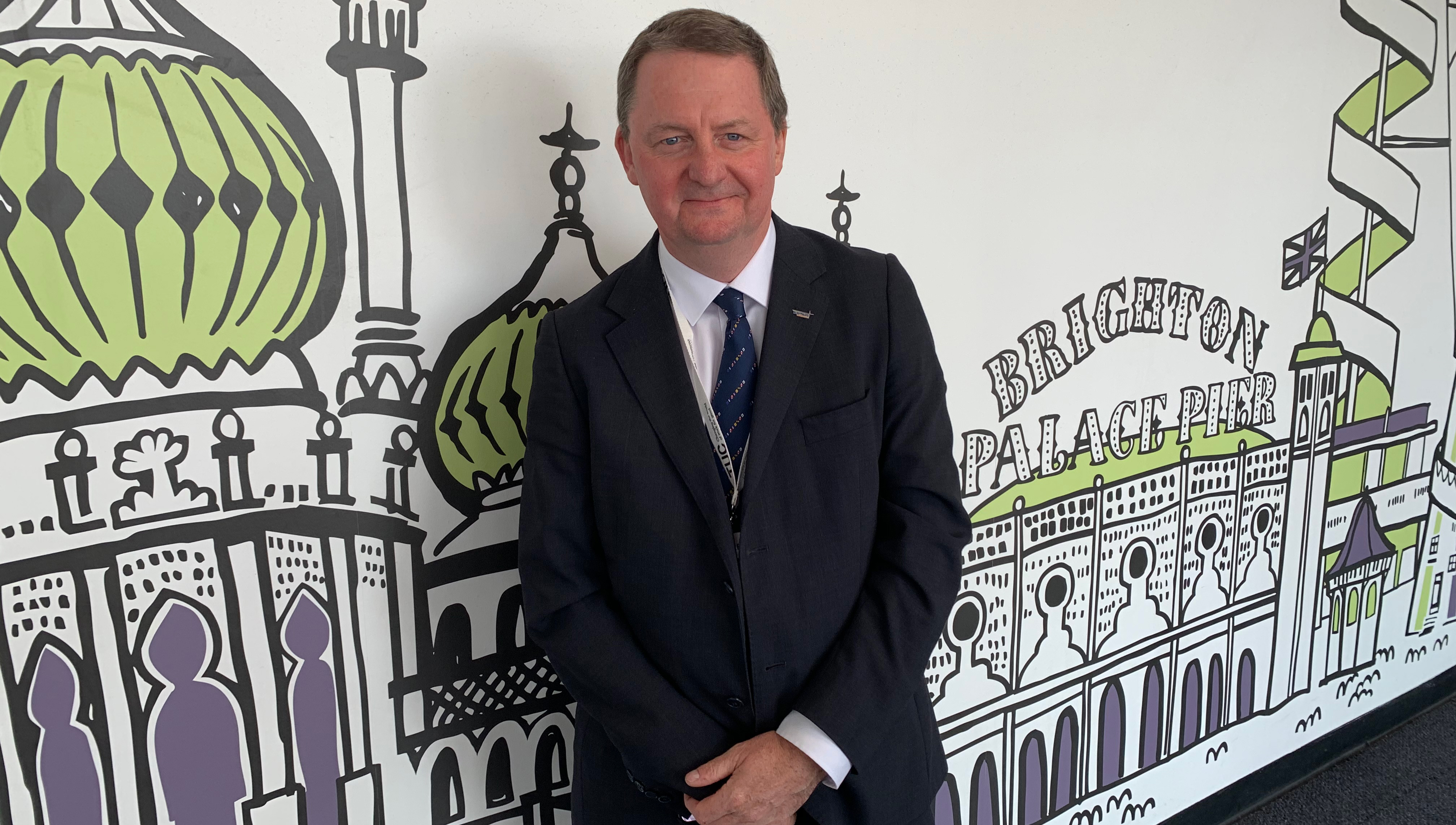 Nautilus International general secretary Mark Dickinson has welcomed Iran's release of the British-flagged tanker Stena Impero and its remaining crew.
The vessel had been detained since it was seized by Iran's Revolutionary Guard in the Strait of Hormuz on Friday 29 July 2019.
'The crew's welfare has always been our top priority and we are therefore pleased to hear that they will now be returned to their families,' Mr Dickinson said.
'Nautilus has worked alongside affiliate Unions and Industry to ensure the timely release of the Stena Impero and will continue to work with our social partners to ensure safe passage of all commercial vessels in the Straits of Hormuz.'
The Iranian authorities had announced on Monday 23 September that the Stena Impero was free to leave.
The International Transport Workers' Federation (ITF) was informed by the Iranian Merchant Masters Syndicate (IMMS) that the vessel and its remaining crew members departed the southern coast port of Bandar Abbas on the morning of Friday 27 September.
'The ITF is very happy that this matter has finally been resolved and that the vessel was finally allowed to leave Iran after 10 weeks,' Dave Heindel ITF seafarers' section chair said.
'This is especially welcoming for the remaining crew members, who although were treated well, were understandably keen to get home to their loved ones.
'As trade unionists our concern is for the workers. We understand and respect that there are situations that are sometimes political and highly sensitive, but our goal will always be to ensure the fair treatment, health and wellbeing of the seafarers and that any situations involving seafarers are handled in a transparent and timely manner,' Mr Heindel added.
Stephen Cotton, the ITF general secretary, also thanked the IMMS 'for visiting the crew on 31 August on behalf of the ITF and for continuing to provide solidarity to the crew during their time in Iran'.
Earlier this month it was reported that seven of Stena Impero's crew had been released - five Indians, one Latvian and one Russian.
Sixteen men remained - 13 Indians, two Russians and one Filipino. The vessel's owner Stena Bulk told media that they would stay on board to satisfy the vessel's Minimum Safe Manning Certificate (MSMC), which is issued by the flag state.
Stena Impero was detained in July in response to the seizure of the Iranian tanker Grace1 in Gibraltar. Grace 1 was detained for six weeks before it was released and renamed Adrian Darya 1.
After months of increased aggression towards merchant ships in the Gulf of Oman, The International Bargaining Forum (IBF) designated the Strait of Hormuz a Temporary Extended Risk Zone on Tuesday 13 August 2019.
---
Tags