Nautilus news
Union remembers UK Merchant Navy seafarers involved in global conflict
11 November 2019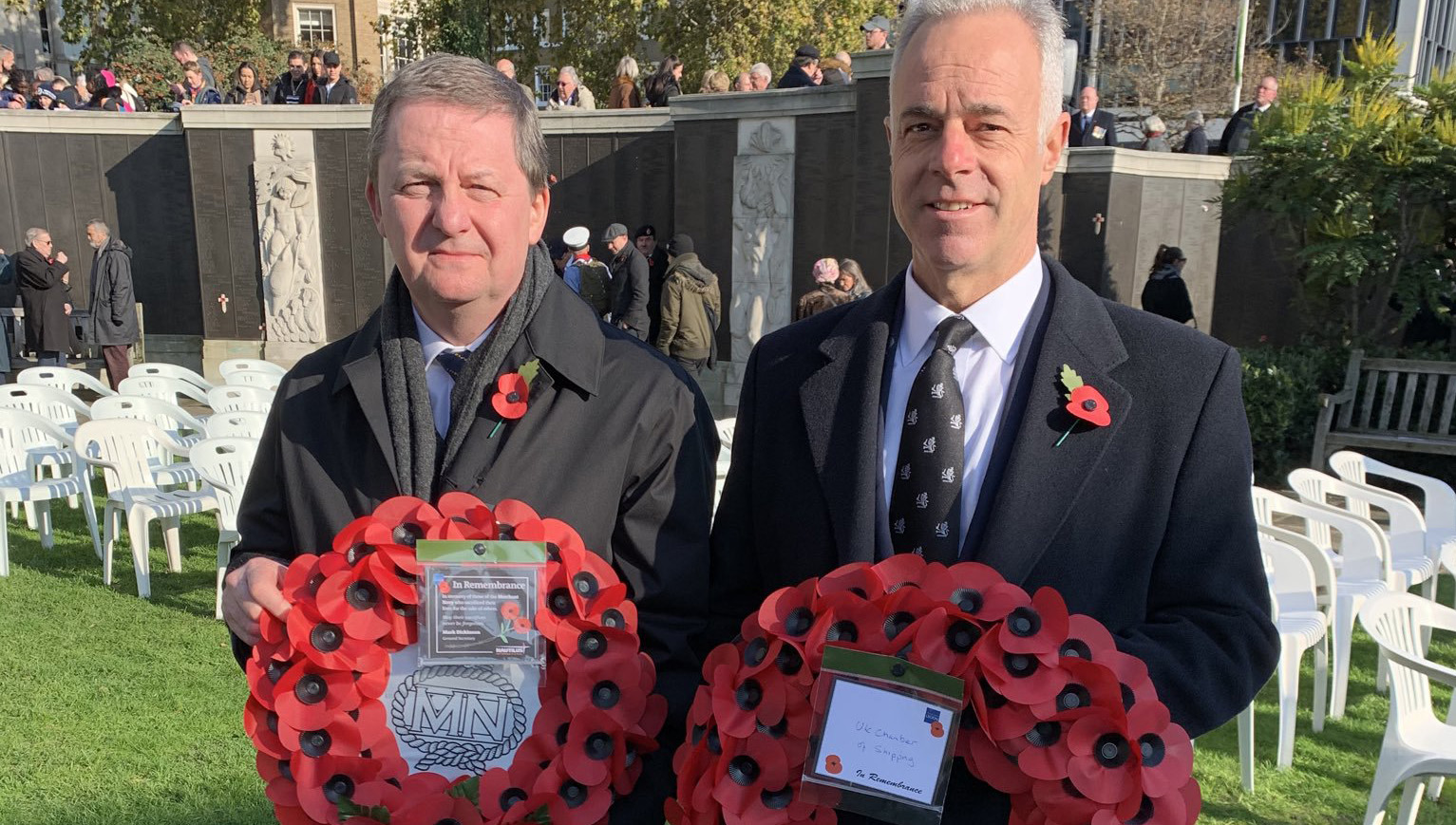 Nautilus members and staff have paid their respects to Merchant Navy seafarers involved in global conflict at various ceremonies around the UK.
In London, Nautilus was represented at the national Westminster Abbey Remembrance Sunday service on 10 November by members including: Nautilus liaison officer Paul Dilks of P&O Ferries; Captain David Johnstone of Maersk; Foreland shipping master Angus MacPherson; Seatruck Ferries chief engineer Richard Milnes; and P&O NSF technician Gareth Emanuel. Nautilus professional and technical officer David Appleton also attended the service.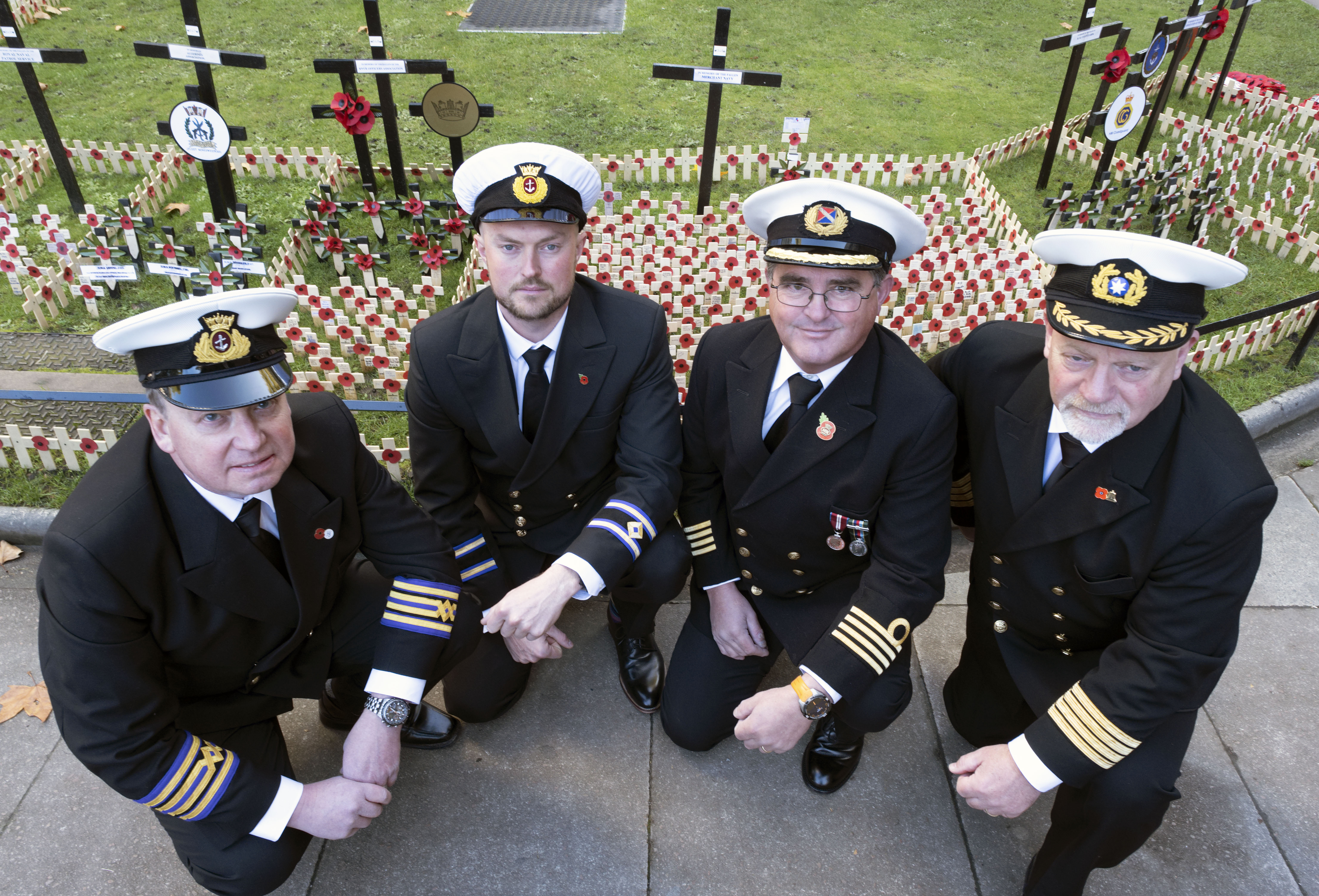 Mr Dilks had been chosen as the official UK representative of the Merchant Navy and fishing fleets at the service – one of six such representatives drawn from the armed forces and police.
At 10.15am, in a private ceremony, the six representatives formed a solemn procession along the Abbey's South Cloister to the Defenders' Memorial. There they laid wreaths before processing back into the church for the main service and two minutes' silence at 11am. They also processed to the Tomb of the Unknown Warrior in the Abbey as part of the service.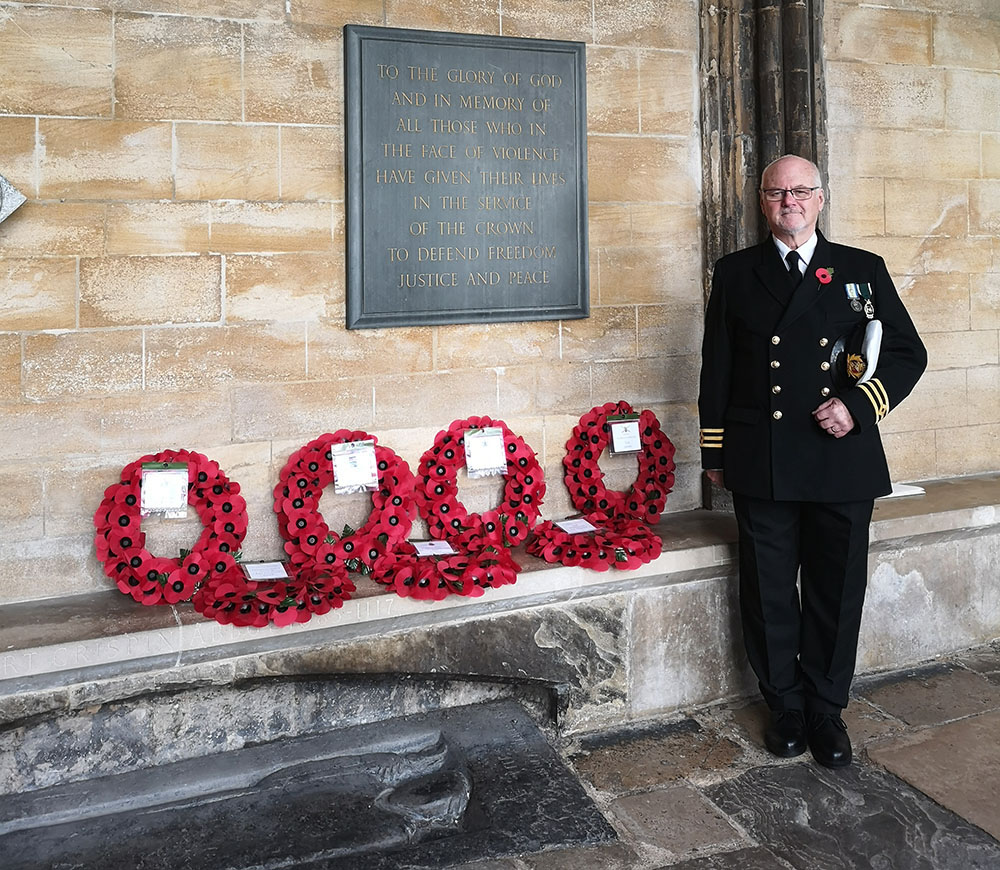 Now a chief officer with P&O Ferries, Mr Dilks has during his career served with the Royal Naval Reserve as a List 1 officer, and trained aboard various fishery protection vessels and mine countermeasures vessels. He served on the hospital ship Uganda during the Falklands conflict in 1982.
Also on Remembrance Sunday, Nautilus general secretary Mark Dickinson laid a wreath on behalf of the Union at the main ceremony for the UK Merchant Navy at Tower Hill in London. The Commonwealth War Graves Commission has recently invested in refurbishment of the Merchant Navy Memorial at this site, and the work on the First World War section is expected to be completed in the next few weeks.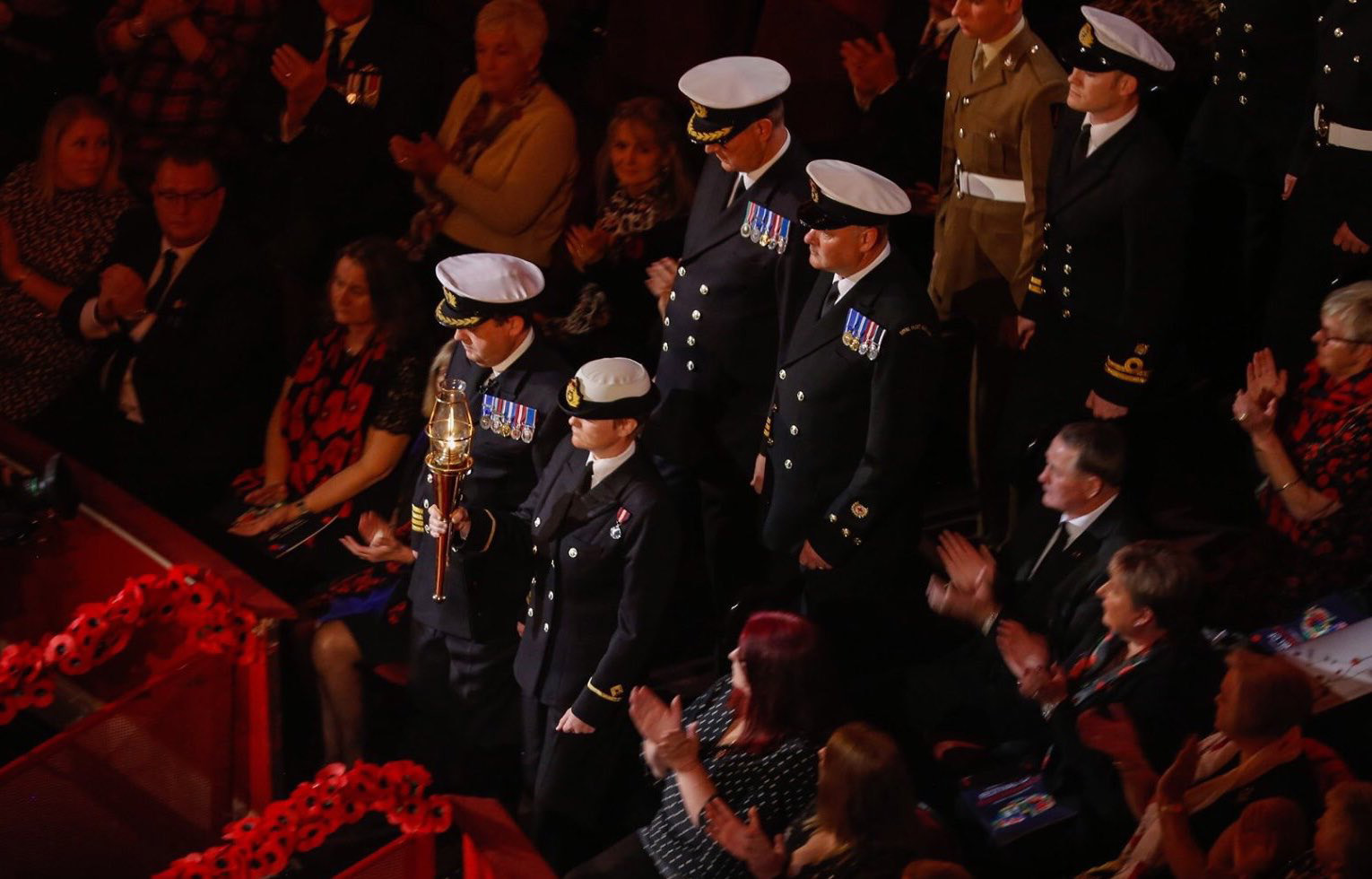 On Saturday 9 November, seafarers of the Royal Fleet Auxiliary – including Nautilus members from the RFA Mounts Bay – took part in the Festival of Remembrance at the Royal Albert Hall in London.
A short ceremony was also held by crew onboard the vessel to remember the lives lost during Hurricane Dorian in the Bahamas, where the Mounts Bay has been carrying out relief work.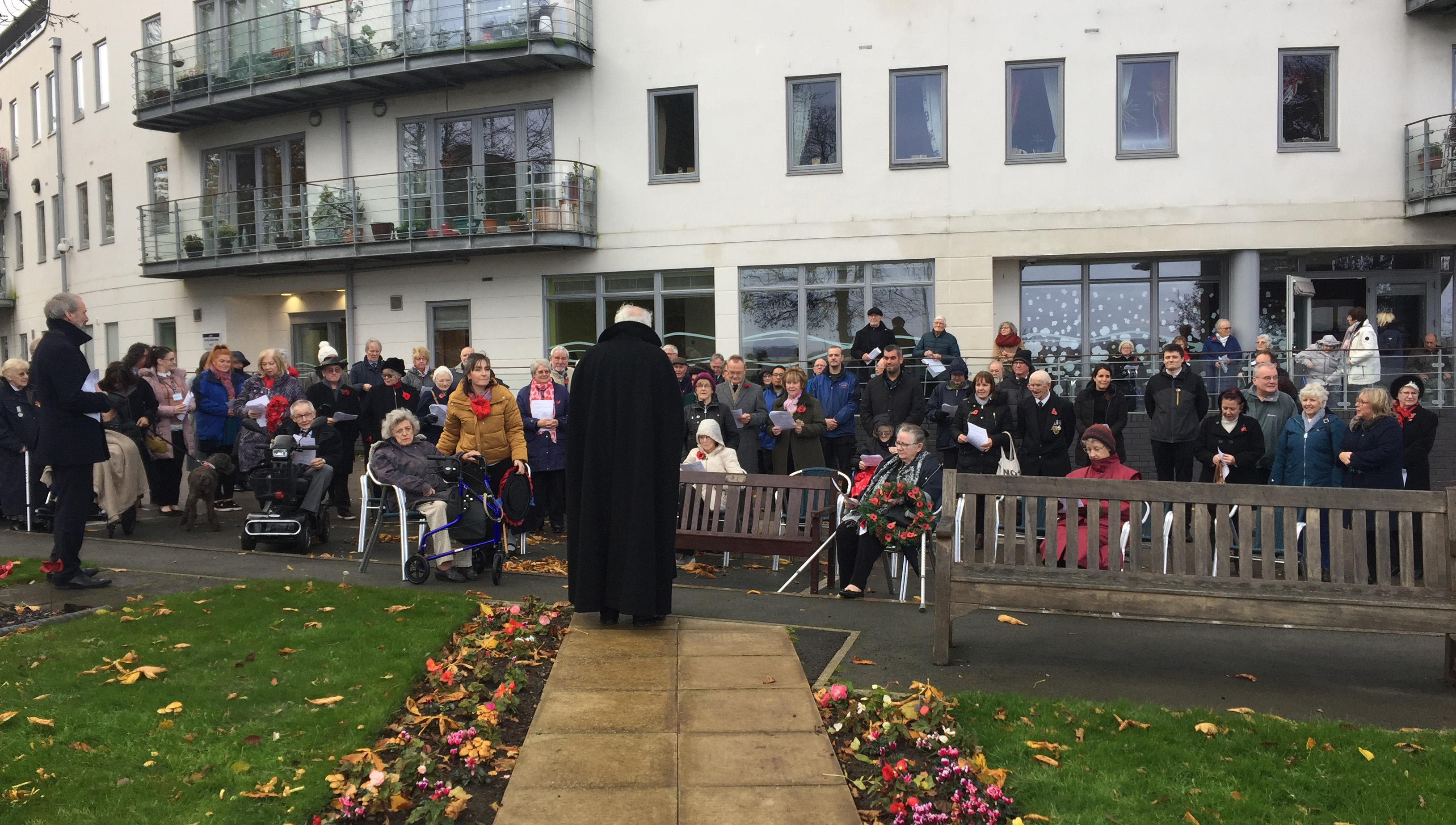 And at 11:00 on 11 November – Armistice Day – residents and staff of the Nautilus Welfare Fund's Mariners' Park retirement estate in Merseyside held their annual ceremony of remembrance at the Park's Atlantic Memorial Stone.
Staff at the Union's London office also paused for the traditional two minutes of silent contemplation at this time.
• There will be further coverage of Merchant Navy remembrance in the December 2019 issue of the Nautilus Telegraph.
---
Tags