International
Union raises concerns over criminalisation as master and chief mate arrested after collision off Dutch coast
4 February 2022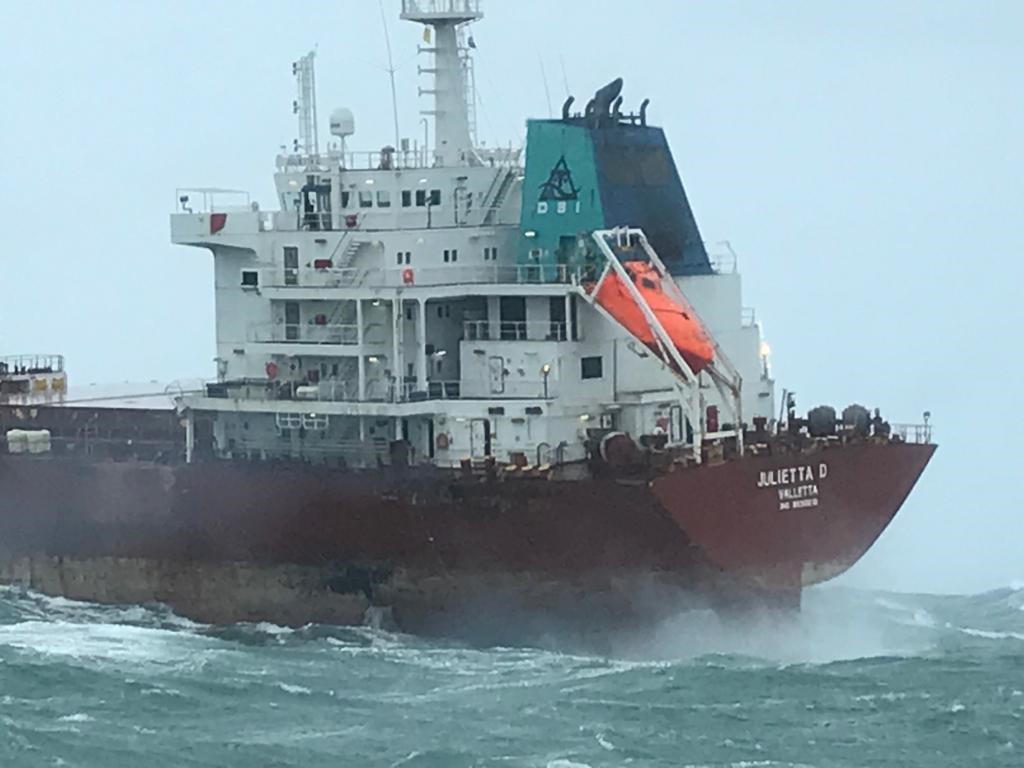 Nautilus International has raised concerns about a trend for immediately accusing seafarers in the advent of an incident at sea following the arrest of a master and chief officer from a bulk carrier vessel.
'Such arrests are in line with the trend that seafarers are criminalised even before all the facts are known,' Nautilus deputy general secretary Marcel van den Broek said. 'Nautilus believes that all seafarers deserve fair treatment in all aspects of their work, including accidents.'
Dutch news services reported the 18 crew on the vessel, including the master and mate, had to be evacuated by helicopters, after it started listing during a collision with an oil tanker in high seas near a North Sea windfarm off the Dutch coast.
The reports said the Julietta D and the tanker Pechora Star, both Malta-flagged vessels, collided in the anchorage area at IJmuiden on Monday 31 January 2022, as Storm Corrie swept across northern Europe.
Dutch News NL said the coastguard reported that the Julietta D had drifted near an offshore wind farm, the Hollandse Kust Zuid, floating rudderless between the turbines of the wind farm which is currently under construction.
The Julietta D was reportedly at anchor near Ijmuiden but broke free in the high seas when it hit the Pechora Star oil tanker.
Another Dutch news service, Schuttevaer NL, also reported that the 190 metre ship had later been towed by two Boskalis tugs, and by 2 February was safely in Rotterdam.
On 1 February Schuttevaer reported that the Dutch National Police Unit had announced the arrests of the captain and chief mate of the Julietta D, and that they were being investigated for allegedly 'causing damage at sea'. They are now reportedly released, but Dutch news reports say the police are still investigating what happened, and whether any criminal offences were committed.
Mr van den Broek said of the incident: 'It was an empty ship in a full storm. That swings in all directions. If the anchor then breaks loose, it is hardly possible to get the ship under control. If you don't get the engine started quickly, the ship is out of control.
'If the ship also takes on water and the engine room fills up, you can't do much more. You also cannot send anyone into the engine room to start the engine, and you can't do much without an engine. I understand why the captain had to evacuate.'
'Seafarers should not be unfairly accused or criminalised for accidents at sea. This conviction underlies our international Fair Treatment campaign, which covers both working conditions and legal protection.
'We will monitor the further proceedings in this accident closely and with great interest.'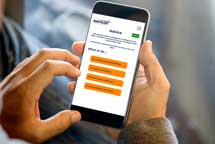 Nautilus Fair Treatment App
Nautilus has launched a Fair Treatment App for members to record incidents at sea. Available in either iTunes or Android Playstore.
Sign in for the Nautilus App
---
Tags