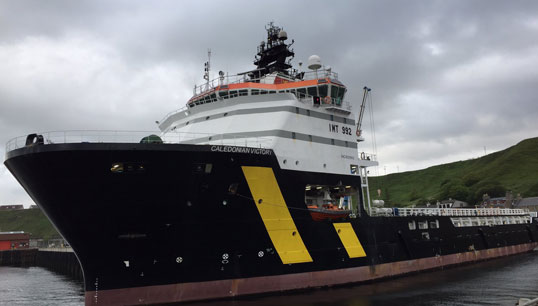 Nautilus is seeking legal advice over planned redundancies facing crew employed by VGGS, as the four offshore vessels managed by V.Ships are at the end of their bareboat charters and returning to BP in 2020 and 2021, which plans to sell them.
The Union alleges that crewing agent VGGS has cut jobs in bad faith and that progressing with any compulsory redundancies at this stage could lead to a breach of contract and unfair dismissal claims under its collective bargaining agreement (CBA).
'VGGS were clearly using the technicality of the ships being sold as an excuse for the redundancies,' Nautilus strategic organiser Lee Moon said.
'They sent the legal documentation to the government saying that the reason for the redundancies were the ships were being sold. Now, they are saying that the reason for the redundancies is downsizing of crews and not the sale of the vessels.'
'The members are angry. They've been messed around for some time now,' Mr Moon said.
'We're at the stage where we will be testing the legal arguments on it.
'I'm making clear to VGGS that we will be pursuing this through the courts.'
The Union understands that VGGS will issue redundancy notices to crew this week.
The vessels are Caledonian Vanguard, Caledonian Vision, Caledonian Vigilance and Caledonian Victory. They are all owned by BP, managed by V.Ships Offshore Ltd with VGGS, acting as the crewing agent.
---
Tags