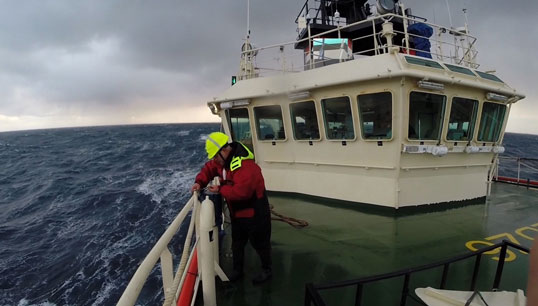 The United Nations (UN) has piled the pressure on governments, particularly those signed up to the Maritime Labour Convention (MLC), to immediately recognise seafarers as keyworkers to resolve the coronavirus crew change crisis and enable safe maritime navigation.
The recognition is needed to 'avert a humanitarian disaster that will also affect the safety of shipping, the protection of the marine environment, the continuation of efficient trade and the recovery of the world economy,' a joint statement said.
It was signed by leaders of the UN labour, human rights, agriculture and trade, aviation and maritime entities, including the International Maritime Organization (IMO).
The rights of seafarers, as enshrined in the MLC, have 'not been fully respected by all governments, notably their rights to shore leave, annual leave, a maximum period of service on board (11 months), repatriation, and access to medical care onboard and ashore', said the UN.
'Actions taken by many governments that limit or prevent ship operators from conducting crew changes is the single most pressing maritime operational challenge to the safe and efficient movement of global trade.'
It is hoped that recognition of the seafarers' essential service through the designation as keyworkers, will encourage 'safe and unhindered embarkation and disembarkation from their ships'.
Authorities should also refrain from authorising any new extension of seafarers' employment agreements, in accordance with rest time enshrined in the MLC, 2006. That could mean 'facilitating the diversion of ships from their normal trading routes to ports where crew changes are permitted', the UN said.
Governments should implement guidance issued already by the United Nations agencies and disseminate guidance developed by the maritime sector, aimed at ensuring safety and health of seafarers and the public.
Nautilus general secretary Mark Dickinson gave evidence to the UK government recently about the 'horrendous situation' facing seafarers as a result of the ongoing crew change crisis. New UK maritime minister, Robert Courts MP has also pledged to work with international partners to tackle the ongoing crew change crisis.
The UN acknowledged that since the beginning of the crew change crisis, the International Transport Workers' Federation, the International Chamber of Shipping, and other key national and international actors have made unprecedented collaborative efforts to 'creatively and tirelessly to address these issues'. This has included the development of the framework of protocols for safe crew changes, as well as other guidance.
---
Tags