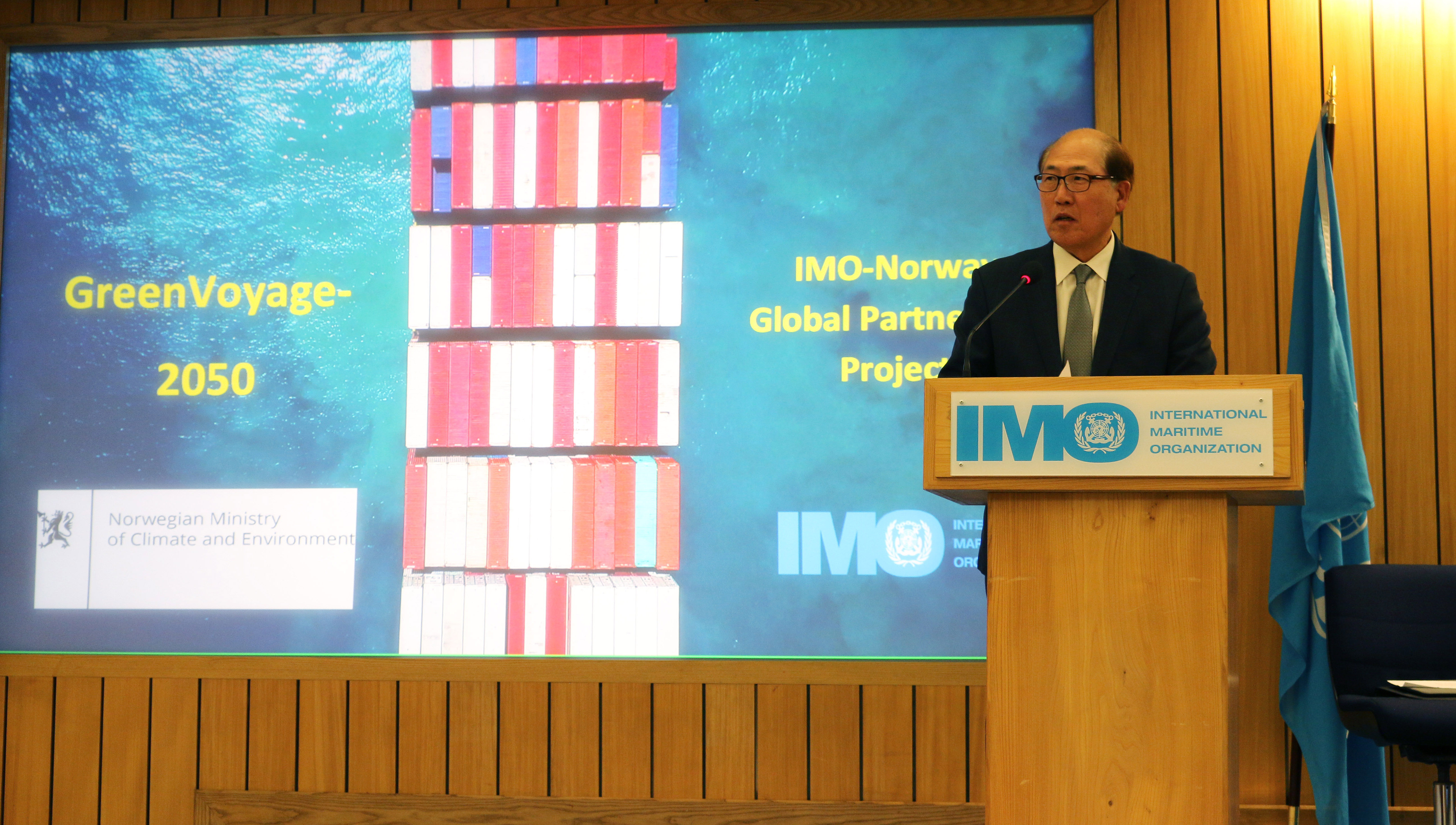 An international project to support the International Maritime Organization (IMO)'s initial strategy for reducing greenhouse gas (GHG) emissions from shipping has been launched during a meeting of the UN-body's Marine Environment Protection Committee (MEPC).
The GreenVoyage-2050 project supported by Norway was launched on the first day of the much-anticipated MEPC committee, which got underway amid protests by Extinction Rebellion groups outside IMO headquarters. Greenhouse gas discussions are on the committee's agenda as well as the proposed Energy Efficiency Design Index (EEDI). Nautilus is observing the meeting as an affiliate of the International Federation of Ship Masters' Association.
The MEPC meeting is expected to determine the next step actions by Friday 17 May required to move forward with the initial GHG strategy agreed in 2018.
The IMO-Norway GreenVoyage-2050 project is running outside of the MEPC committee-decision making process. It represents a move by the IMO to ensure global efforts and technology effectively translate into supporting the strategy to reduce GHG emissions by at least 50% by 2050 compared to 2008 levels.
The project will initiate and promote global efforts to demonstrate and test technical solutions for reducing GHG emissions from shipping, enhance knowledge and information sharing, and provide practical support to governments and port management to undertake the necessary legal and policy reforms to achieve the goals.
In 2011 IMO Member States also adopted a regulation on technology transfer as part of MARPOL, another key element of the MEPC discussions on the maritime environmental impact, and has adopted a resolution (in 2013) on technology transfer.
The IMO-Norway GreenVoyage-2050 collaboration will run for an initial two-year period. More than 50 countries in 14 sub-regions across the globe are expected to participate, including developed countries and strategic partners from the private sector, which will contribute expertise and experience.
Initially, eight countries, from five high-priority regions (Asia, Africa, Caribbean, Latin America and Pacific), are expected to take pilot roles, to pursue and undertake actions at the national level. These pilot countries will then become 'champions' to help support other partnering countries.
IMO Secretary-General Kitack Lim welcomed the collaborative nature of the project: 'Another of this project's most important aims is to spur global efforts to enhance global knowledge management and information sharing for climate action and sustainable oceans. In this time of greater connectivity and more rapid technological advances than ever before, I cannot stress enough how timely the launch of this project is.'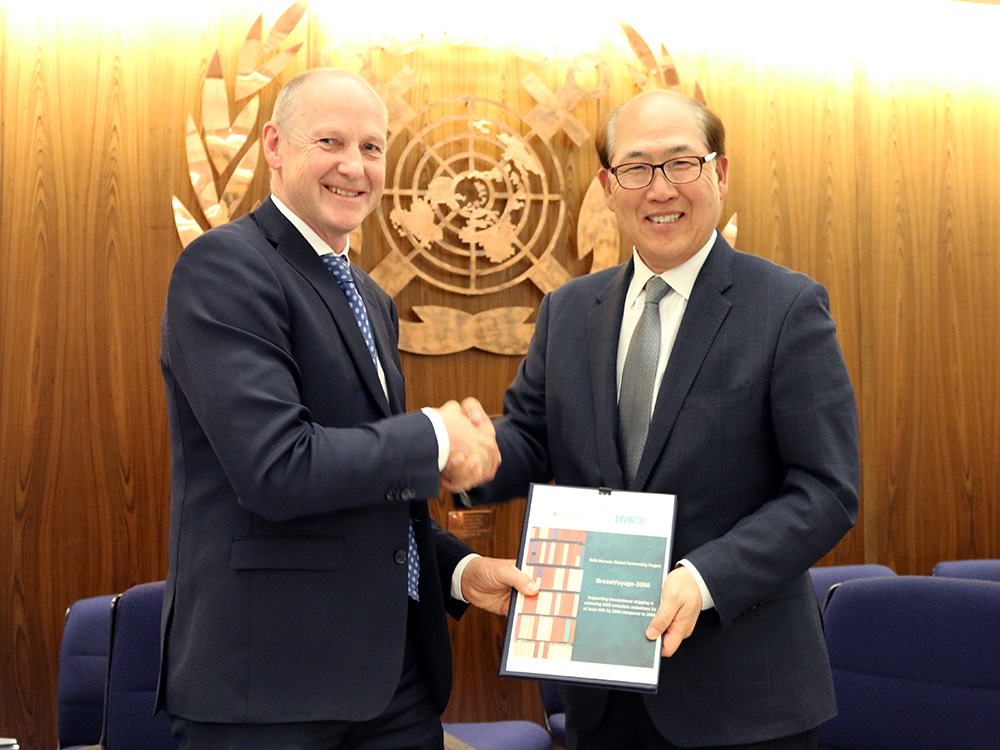 The project will support delivery at least two of the United Nations Sustainable Development Goals (SDGs): SDG 13 on climate change and SDG 14 on sustainable use of the oceans. The Government of Norway is providing financial support for GreenVoyage-2050 to the tune of NOK 10,000,000 (US$1.1 million) for the initial two years.
Follow this story
Environment

Environment

Environment
---
Tags