International
Singapore celebrates Day of the Seafarer with new drop-in centre and gift hampers
11 July 2019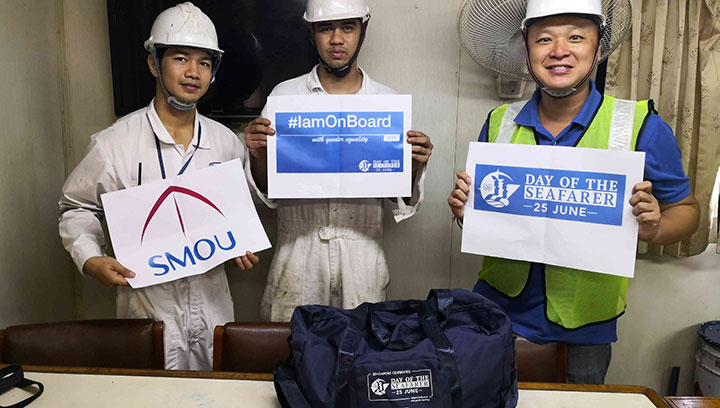 The Port of Singapore celebrated the International Maritime Organization's (IMO) Day of the Seafarer on Tuesday 25 June, by launching a new seafarer drop-in centre and handing out gift hampers to seafarers calling at the port.
The new drop-in centre, the second at the Pasir Panjang Terminal, will provide a wide range of facilities and services for the 20,000 seafarers who visit the terminal each month.
Seafarers will benefit from free Wi-Fi, internet access, telephones, light refreshments, reading materials, and entertainment such as TV, a soccer table and dart boards.
Built by the Maritime and Port Authority of Singapore (MPA), the centre will be managed by Mission to Seafarers Singapore (MTSS).
Singapore Maritime Officers' Union (SMOU) representatives attended the launch and, together with the MPA and other organisations, they helped prepare and hand out 600 gift hampers to seafarers whose vessels were visiting the port.
The initiative was launched to recognise seafarers for their contribution to the world economy through their work in the international sea trade.
The hampers carried some of Singapore's local snacks, card games and a Jenga set.
SMOU's Industrial Relations Officer, Kelvin Lin, delivered the hampers to various vessels under different flags including Mathu Bhum, Penang Bridge and Rio Madeira.
Kelvin also took the opportunity to talk to the officers about the theme for this year's Day of the Seafarer – Empowering Women in the Maritime Community.
He encouraged seafarers to show their support and solidarity for gender equality through social media with the hashtag #IAmOnBoard.
International Transport Workers' Federation (ITF) and SMOU literature was also distributed among the seafarers, telling them about the work of the unions in the maritime industry and the benefits of being part of the union.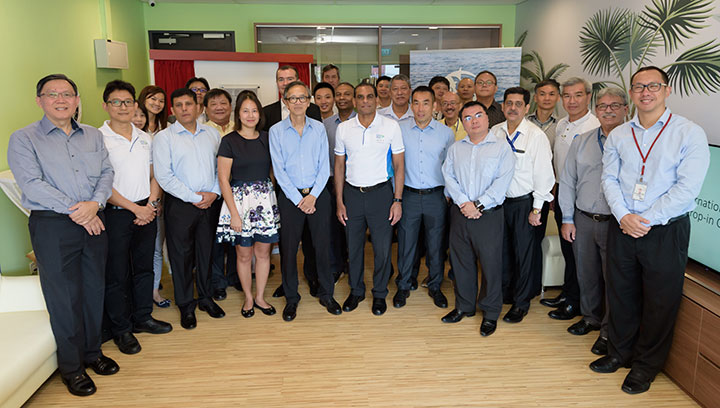 ---
Tags