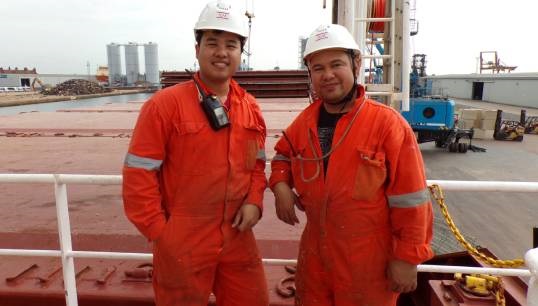 Hundreds of seafarers are being urged to give their views on the services and support available during visits to UK ports in a new survey aimed at improving future maritime welfare provision.
The UK Port Welfare Seafarers' Survey aims to shine a light on improvements needed to enhance seafarers' welfare. It was launched by maritime charity the Merchant Navy Welfare Board (MNWB) – the umbrella charity for the UK Merchant Navy and fishing fleets.
The survey focuses on gaining an insight in three main areas: shore leave, connectivity and mental health and wellbeing support.
MNWB chief executive Stuart Rivers said: 'We want to hear from as many seafarers, far and wide, as possible to get their views and experiences of port welfare services in the UK.
'Findings from the survey will be instrumental in helping to design and deliver future welfare provision for seafarers.
'As part of our role as the National Seafarers' Welfare Board, it is our duty to ensure that no seafarer or fisher is left without welfare support. Where welfare support is lacking, we will work tirelessly with the necessary bodies to ensure the needs of seafarers are met.'
Seafarers can complete the anonymous online online before 31 July 2023. It will also be distributed at ports. For a downloadable hard copy of the survey available in various languages, visit www.mnwb.org/welfaresurvey
---
Tags