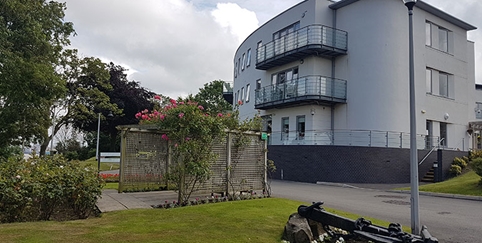 Nautilus has welcomed a significant new donation from Seafarers UK that will help to sustain the vital welfare work its charitable arm does for retired or needy maritime professionals.
Seafarers UK is making a total of £105,000 available for the Nautilus Welfare Fund during 2018 and the money will go towards three specific projects being delivered by the Union charity.
A total of £55,000 will go towards the caseworker services in Hull and Southampton, which help to ensure that former seafarers and their dependants are getting all the support and benefits to which they are entitled.
A further £36,500 will cover costs at the Mariners' Park Care Home, supporting three places for former seafarers who are reliant on local authority funding and enabling the full cost of their care to be met.
The final element of the grant – £13,500 – is for the physiotherapy post based at Mariners' Park which supports both residents in the Care Home and those living in their own homes at the complex.
We are absolutely delighted with this generous grant from Seafarers UK, which helps us to deliver these special services to retired seafarers and their loved ones. As the recently published Maritime Charities Group research demonstrates, the need for such assistance is increasing and it is great news that we have secured this support from Seafarers UK to safeguard the future of our work in these areas. Nautilus welfare services manager Mick Howarth
---
Tags