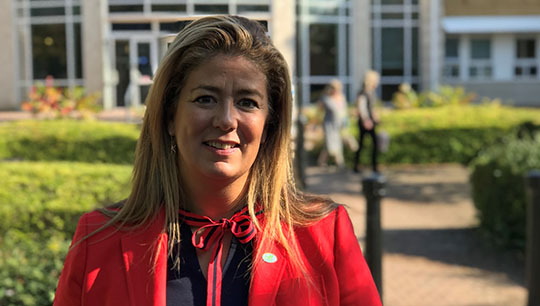 Sara Baade will take over as Sailors' Society's new chief executive officer, starting in September 2020.
Ms Baade is currently chief executive of The Army Families Federation and has a background in management and strategic policy.
She has previously worked as a senior civil servant for the Department of Business Innovation and Skills, a directorship at the charity UK Skills and has substantial experience in investment banking.
Sailors' Society chair of trustees Peter Swift said: 'We are delighted to have secured such a strong candidate to take over and build on Sailors' Society's work providing a lifeline for seafarers and their families around the world.
'Our new CEO joins us as at a time of great innovation, as we offer new virtual services to complement our traditional roles, including our industry-leading Wellness at Sea programme and our family outreach.
Ms Baade said: 'Sailors' Society is a charity that not only delivers a real positive difference to seafarers, but also to the wider seafaring community and I couldn't be more honoured and excited to join and lead the charity going forwards.'
Sailors' Society provides practical, emotional and spiritual welfare support to seafarers globally, regardless of background or faith. Its chaplains and ship visitors have a presence in more than 90 global ports, with wider projects and services covering 30 countries.
---
Tags