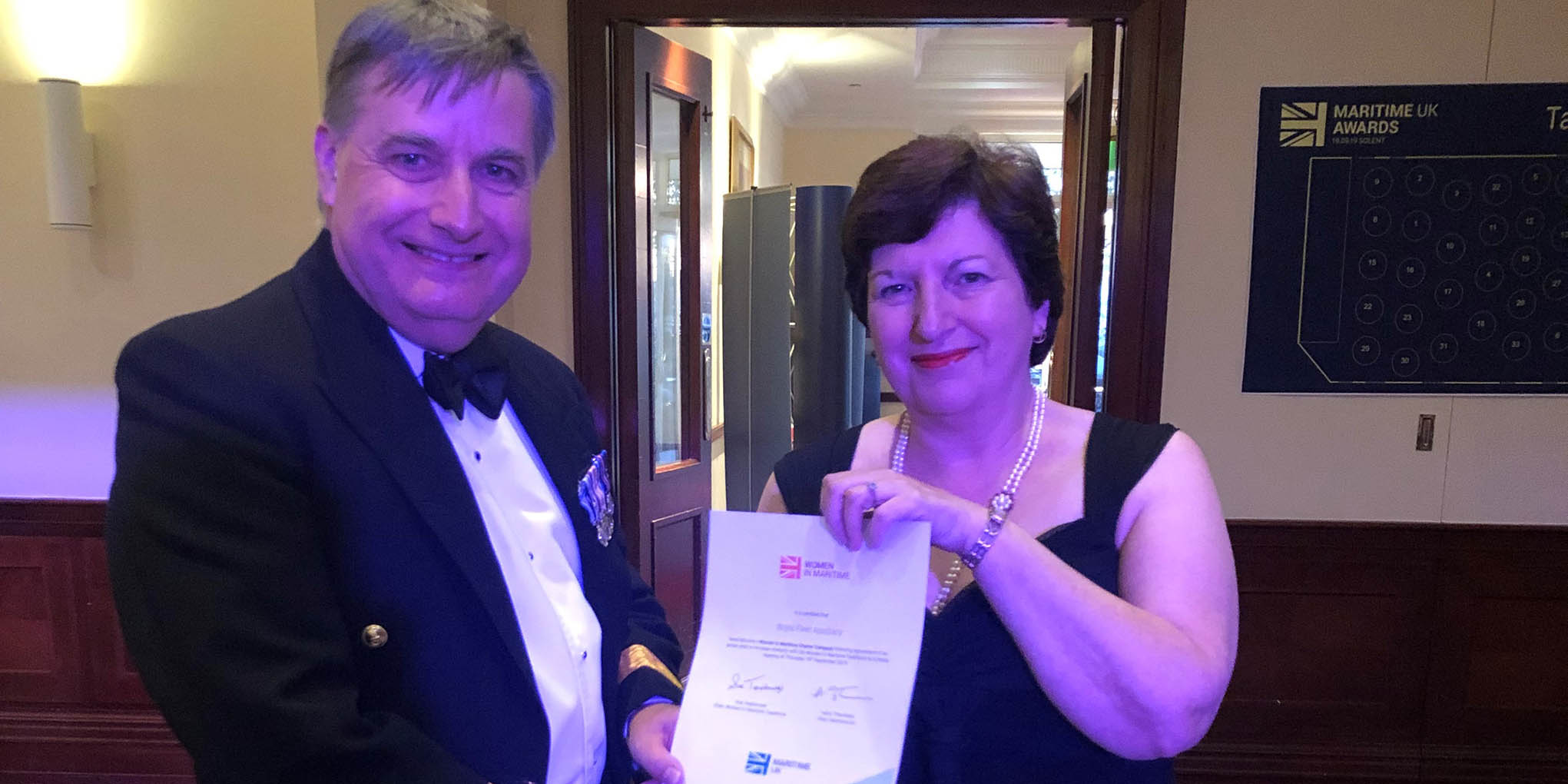 The Royal Fleet Auxiliary (RFA) has been recognised for its efforts to achieve a better gender balance at sea by the UK industry-wide Women in Maritime Taskforce.
In a ceremony at the Leonardo Royal Hotel in Southampton, Commodore Duncan Lamb of the RFA was presented with the Women in Maritime Charter by the Taskforce chair Sue Terpilowski.
Cdre Lamb commented: 'As a major employer of UK seafarers I am very pleased that the RFA is at the forefront of improving diversity at sea and I am committed to ensuring that our important female cadre realise its ambition and potential.'
Having proposed the Royal Fleet Auxiliary as a Charter Company, the RFA signed the Women in Maritime Pledge in Summer of 2018. The Charter was piloted in May 2019 and the RFA is the first maritime organisation to achieve Charter Company status since then.
RFA chief officer and Nautilus member Susan Cloggie-Holden has been working closely with the Women in Maritime Charter sub-group over the past 18 months. She said: 'It is recognised that women are under-represented throughout the maritime industry. As the RFA representative on the Naval Servicewomen's Network Committee and RFA Female Champion, I am delighted that the RFA continues to improve and is making steady and positive progress in this area.'
---
Tags