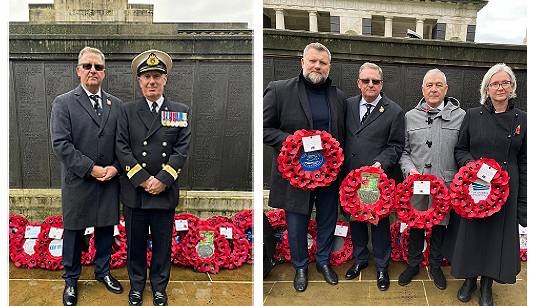 Nautilus members and officials in the UK paid their respects to Merchant Navy seafarers killed in global conflicts at Remembrance ceremonies held for 2023 in Wallasey and London.
Retired mariners, families and staff at Nautilus Mariners' Park in Wallasey held a special service ahead of Armistice Day at the Atlantic Memorial Stone, near the Trinity House Hub, on Friday 10 November. Nautilus officials also took part in Remembrance Day ceremonies in London at the Merchant Navy Memorial and at Westminister Abbey.
Nautilus general secretary Mark Dickinson laid a wreath at the Merchant Navy Memorial at Tower Hill on Remembrance Sunday, 12 November 2023. The Memorial commemorates men and women of the Merchant Navy and Fishing Fleets who died in both world wars and who have no known grave.
Mariners' Park

About 45 residents, friends and staff, as well as some of the building contractors and subcontractors from the award-winning new building project at Mariners' Park Estate, attended the Armistice service, which was led by local Wirral minister Reverend Alan Leach.
Westminster Abbey
The Union was also represented this year at the Westminster Abbey service, which commemorates the fallen of world wars and other global conflicts.
Nautilus professional and technical officer David Appleton was the Union official in attendance at Westminster, along with four members and their partners.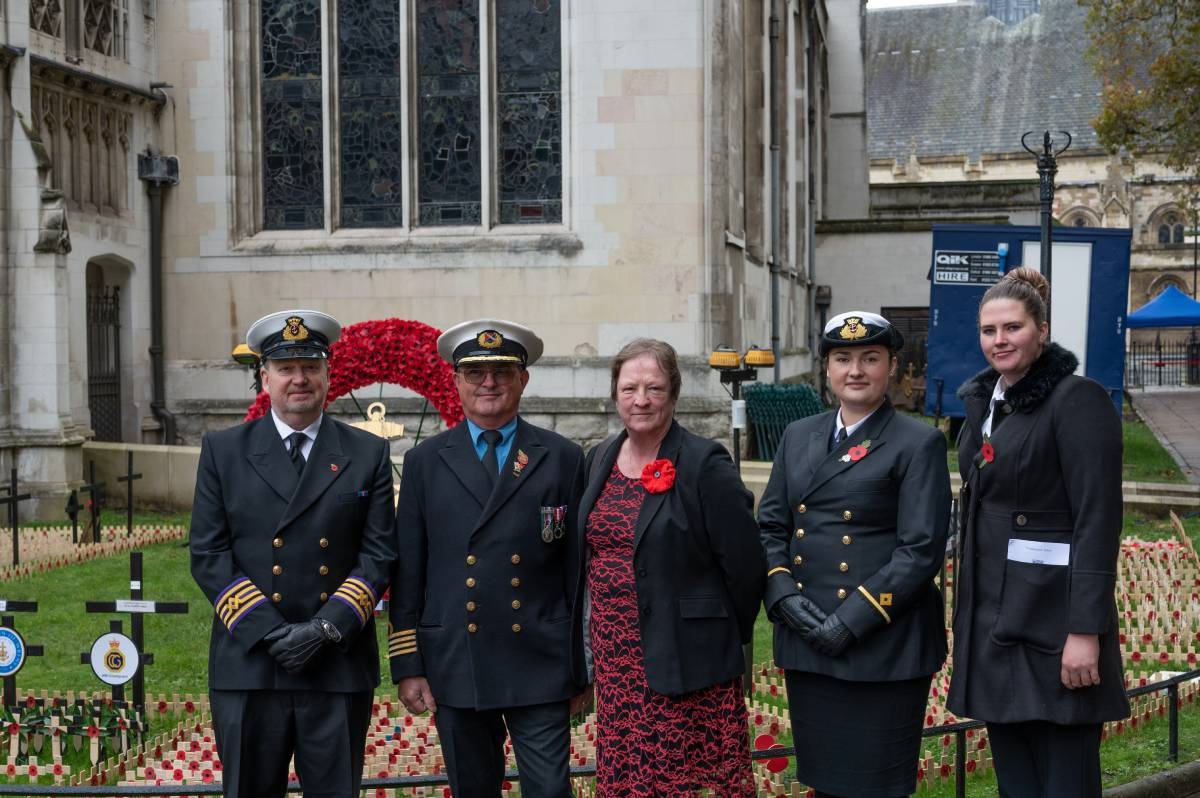 ---
Tags