Government
ILO rebukes UK over P&O Ferries' jobs massacre and calls for government to strengthen labour laws
10 November 2023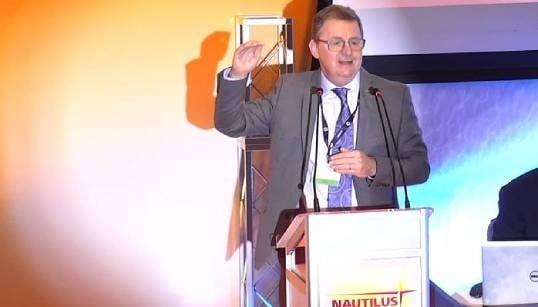 Nautilus International has welcomed a statement from the International Labour Organization (ILO) which demonstrates that significantly weak employment protections in the UK aided and abetted P&O Ferries in sacking 786 seafarers in 2022 without warning or consultation.
Nautilus International general secretary Mark Dickinson said: 'We welcome the determinations of the ILO Committee on Freedom of Association (CFA).
'There must be a rebalance in UK law. The government must take heed of the CFA's recommendations in totality and act upon them if it does not want a repeat of P&O Ferries.
'While we welcome the UK government extending national minimum wage legislation and devising a voluntary seafarers charter in response to the corporate thuggery of P&O Ferries, neither of these deal with the fundamental problem that UK employment law is significantly weighted in favour of employers and against trade unions.'
Nautilus International alongside RMT union, and union federations Trades Union Congress (TUC), International Transport Workers' Federation (ITF), European Transport Workers' Federation (ETF) and International Trade Union Confederation (ITUC), have issued a joint statement on the ILO's rebuke of UK government failures following the P&O Ferries scandal.
The joint statement said:
'P&O Ferries' brutal sacking of 800 dedicated seafarers in March 2022 was one of the most shocking episodes in modern industrial relations. Despite admitting acting illegally, P&O Ferries have faced no sanctions and have been let off the hook for their appalling treatment of workers.
'Ministers should have come down like a tonne of bricks on P&O Ferries and parent company, DP World. Instead, they have offered lucrative freeport contracts to DP World and turned a blind eye to P&O Ferries' disgraceful behaviour. There is nothing to stop another P&O Ferries scandal from happening again under current UK law.
'Having feigned outrage at P&O Ferries' actions, ministers have rowed back on their promise to clamp down on bad bosses and introduce a much-needed employment bill.
'As the ILO makes clear, this can't go on. Without a proper sanctions regime, rogue employers like P&O Ferries will continue to get away with treating workers like disposable labour.
'We need to drag our outdated employment laws into the 21st century. This is why we need a new deal for working people to ensure that everybody is treated with dignity and respect at work. For too long parts of our labour market have been like the wild west. Secure and fair work is vital for a healthy, and prosperous workforce and for a thriving economy.'
ITF general secretary Steve Cotton added: 'P&O Ferries ran roughshod over workers' basic employment rights and their rights to freedom of association exposing major gaps in UK labour law and enforcement. The CFA has vindicated these workers and categorically called on the government to strengthen its labour laws in line with international standards – this must include substantive criminal and financial penalties to deter another jobs massacre. It is imperative that the UK Government urgently sits down with the unions to effectively implement the CFA's recommendations.'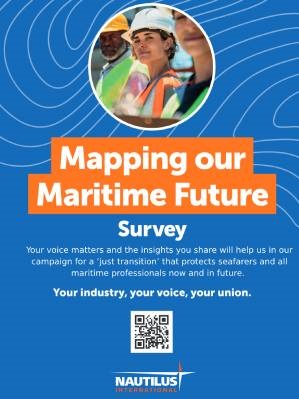 Mapping our Maritime Future survey
We need your views as we campaign for a Just Transition on future fuels and new technology. Take our Mapping our Maritime Future survey.
Take the survey
---
Tags