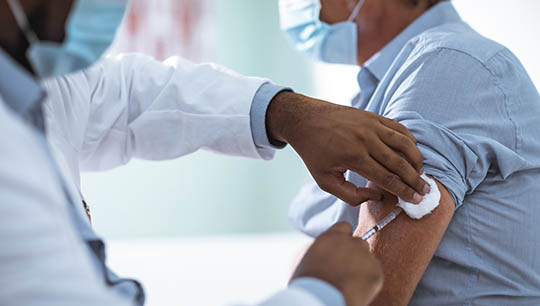 With seafarers recognised as key workers and critical to supply chains they should be added to the list of frontline workers to receive Covid-19 protections, according to Nautilus International.
The union for maritime professionals said seafarers, who deliver 95% of goods and medicines to the UK, should be prioritised for testing and vaccine protection so that they could continue to do their jobs.
Nautilus general secretary Mark Dickinson said: 'It seems obvious that seafarers, among many others on the frontline, must not be overlooked, and must be factored into any national deployment strategy for the prioritisation vaccines and testing. I recognise that there others too that need these protections but I am asking those drawing up the deployment plans that they take into account that our members have kept trade moving throughout the pandemic, kept shelves stocked with foods and medicines, often at great personal expense and risk, through long months stuck at sea unable to see family and friends.'
It is estimated that 400,000 seafarers are stuck at sea beyond their contractual obligations due to national Covid-19 restrictions that prevent crew changes. Some have been at sea for more than 17 months without a break, denied shored leave, and prevented from seeing loved ones, even to attend funerals for relatives who have perished during the pandemic.
In its communication to the European Parliament and the European Council on Preparedness for Covid-19 vaccination strategies and vaccine deployment the European Commission identified priority groups for the initial phases of vaccine deployment which included transportation workers.
The UK's Joint Committee on Vaccination and Immunisation said the first phase of rolling out a vaccine would focus on NHS and care home workers, people over 50 who are at most risk, and adults with a health condition that puts them at greater risk of dying from Covid-19.
A second phase of the planned vaccination programme could include people under the age of 50, however the priority list is subject to change depending on the response from the first phase.
---
Tags