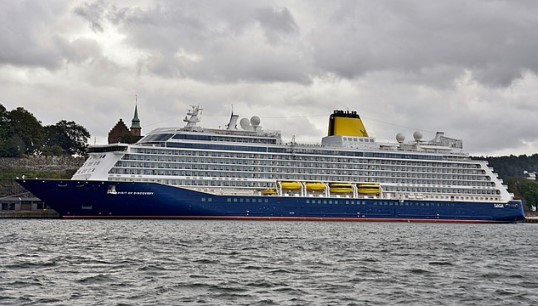 Nautilus International has responded to the decision of Saga Cruises to further postpone operations until spring 2021.
'The Union will continue to engage with all relevant organisations, seeking to ensure that the health and wellbeing of maritime professionals remains at the forefront of decision making,' Nautilus national organiser Steve Doran said.
Saga based its decision on the increase in recorded cases of Covid-19 and the reintroduction of restrictions in the UK. It now intends to return Spirit of Discovery to service on 3 April 2021 and Spirit of Adventure will commence its inaugural cruise on 4 May 2021.
Following this, Covid-19 restrictions will be in place. Crew will be unable to take unrestricted shore leave but will have shore leave in a 'safe and clean location in the port area, where possible,' with access for purchasing 'home comforts'.
New virus prevention methods include:
Guests and crew will complete pre-departure Covid-19 testing at home and in the terminal
A maximum capacity of 80 guests onboard
Face coverings to be worn by all in internal public areas
Improved and expanded medical facilities with a new dedicated isolation area
Double medical team
Saga signed the CBA with Nautilus in February 2020 – its first ever formal agreement with a trade union.
---
Tags