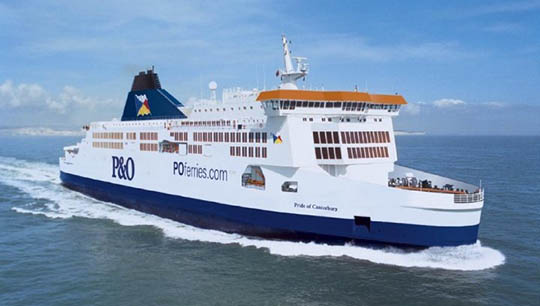 Nautilus International has been advised by senior P&O Ferries management of their intention to deploy the Pride of Canterbury as their fourth ship back on the Short Sea sector.
The ship will depart the Port of Leith where it has been laid up since early May and will go to refit at Rotterdam before returning to service in 'freight mode only' from 3 October on the Dover-Calais route alongside the Pride of Kent, Spirit of Britain and Spirit of France.
Nautilus head of industrial Micky Smyth said: 'As the only union for maritime professionals who resisted all redundancies, Nautilus International's steadfast position was the requirement for a fourth ship on this essential route.
'We make no apologies that we stated this consistently throughout the very difficult redundancy consultation period, and now our position has been vindicated.
'Unfortunately, the experience and knowledge of Nautilus' officials, Liaison Officers and members as maritime professionals was not accepted by senior management and the company has waited until now to confirm what we all knew all along would be the case, with the introduction of the 'fourth vessel' following the draconian redundancy exercise.'
Nautilus has arranged a meeting with P&O management on Tuesday 15 September to discuss the introduction and proposed crewing of the fourth vessel to the Dover-Calais route and members will be updated following this meeting.
---
Tags