Health and safety
Only a catastrophe will make operators take EV fires seriously, London seminar hears
27 October 2022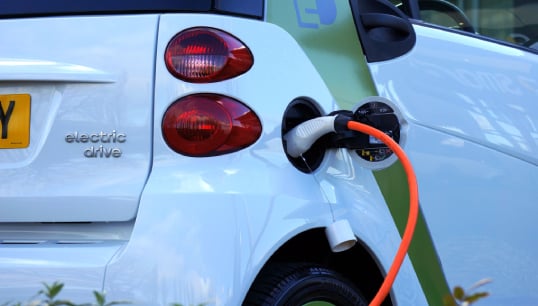 It will take a catastrophe with an electric vehicle (EV) fire on a ship for there to be sufficient action from regulators and ship operators to prevent and control them, concluded a panel of experts at a recent Maritime London seminar.
The seminar on exploring the dangers of EV fires, featured speakers from Quadrant Chambers, Brookes Bell and Watson Farley and Williams.
Adrian Scales, director of Nautical at Brookes Bell and a former master, described the threat of fires as 'ultimately a trade-off between cost and risk'. He stated that many operators are not willing to increase training to fight the very different fires caused by EVs. Currently crew are trained to 'run in with a hose' to put out fires and are ill equipped and trained for electrical fires surrounded by toxic fumes.
Operators believe it is too costly to produce identification stickers for different types of vehicle (EV, Hybrid or internal combustion). These would allow crew to pick out potential problem areas on vehicle decks.
On top of this, emergency breathing apparatus that protect from toxic fumes that spill from batteries, are not available on many ships.
Mr Scales added that on ro-ro and ro-pax ferries with longitudinal decks, fires turn the decks into 'ovens' with even professional fire fighters failing to tackle blazes. The weight of water needed to safely put out the fires or to flood decks would sink the vessel.
A conclusion of the seminar was that in many cases, if a fire starts, the only option would be loss prevention or to abandon ship immediately.
The speakers were very clear in stating that, for the most part, electric vehicles are safe; however, identifying damaged batteries in a small percentage of vehicles is very difficult without expertise.
'Prudent overreaction' would be the right move going forward, said Watson Farley and Williams OF Counsel David Handley, due to the potential damage if something does go wrong.
---
Tags