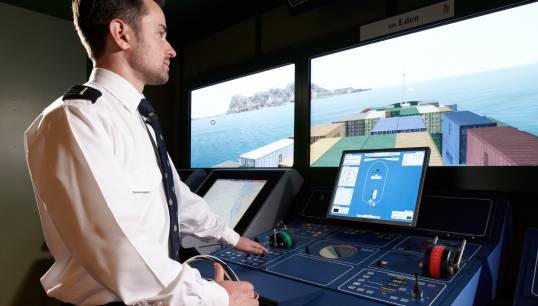 Nautilus International has launched a new cadet hub on its website, to help maritime trainees access the support they need from the Union and find other appropriate help during their sea and college phases.
The hub will be periodically updated with new content.
Currently there are plans to include further information on what cadets can expect from their first sea phase and how to prepare; plus financial advice videos on how to deal with the cost of living.
The cadet hub can be found in the Where we work section of the website.
Ask the expert – seatime what to expect
Q: I'm going on my first sea time phase, what should I expect about living onboard?
A: Your living conditions will depend on the vessel/ship type, but there are a few things that are useful for every cadet to know before you go onboard. The most important thing to remember is that the ship is not just a workplace – it's
home for you and the rest of the crew onboard. You will be in a shared living space, so there will usually be a certain level of conduct expected. A good rule of thumb is to clear up after yourself – keep your cabin and the living space tidy (though you shouldn't have to clean up after everybody else!) – and also be conscious of the hours of work and rest, as during your waking hours others will be resting. Most of what is expected will be common sense but the Merchant Navy Code of Conduct, which was co-created by Nautilus, is a good guide. It covers everything from punctuality to duties, treatment of accommodation, behaviour towards others and company procedures
---
Tags