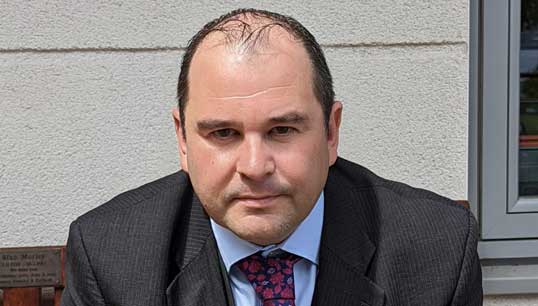 A new director of welfare and care, Andrew Jones, has been appointed to the Nautilus Welfare Fund charity.
Reporting to the Nautilus International general secretary, Mr Jones will lead the Union's Welfare Cluster in delivering services and benefits to members and be responsible for the delivery of welfare services to the eligible beneficiaries of the Nautilus Welfare Fund.
He will also take responsibility for a proposed new development at Mariners' Park, working closely with Nautilus assistant general secretary Olu Tunde.
Mr Jones will act as the secretary to the charity and the Nautilus Welfare Fund Committee, which reports to the Nautilus Council as the managing trustee of the charity.
His background includes 20 years' experience in the healthcare, education, charity and hospitality sectors and strong governance experience. Previously a director of hospital services at Fairfield Independent Hospital, Mr Jones is a trustee and vice-chair of the St Helens Millennium Centre and is active at Carmel College as a governor where he is a member of the renumerations committee and chair of the audit committee.
Mr Jones has a master's degree in business administration and is a member of the Institute of Healthcare Management and a chartered member of the Institute of Occupational Safety and Health.
---
Tags