Community
Focus on Mariners' Park: 100-day whirl of activity for new director of welfare and care at Nautilus Welfare Fund
23 August 2022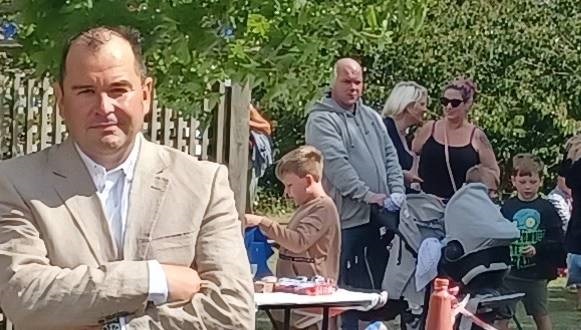 Andrew Jones has barely stopped moving since he took up his role as the new director of welfare and care for the Nautilus Welfare Fund charity 100 days ago.
Reporting to the Nautilus International general secretary, Mr Jones leads the Union's welfare cluster in delivering services and benefits to members and is responsible for the delivery of welfare services to beneficiaries of the Nautilus Welfare Fund. He also acts as the secretary to the charity and the Fund Committee and, in the future, to the Nautilus Council.
Two days after Mr Jones started on 9 May this year, the Mariners' Park Care Home got a day's notice of a one-off Care Quality Commission inspection control audit, which went well, and staff are preparing for a full inspection.
Various building projects around Nautilus Mariners' Park have come to completion during Mr Jones's first few months – including refurbishment projects at the Care Home and at Trinity House Hub.
During May, Mr Jones attended a service of remembrance in Liverpool to commemorate the sinking of the Atlantic Conveyor during the Falklands War. He also become a member of various external maritime welfare organisation committees such as the Maritime Charity Group (MCG) and North West Port Welfare. In June, he attended his first Nautilus Welfare Fund Committee meeting.
He also that month enjoyed a taste of Union comradeship by attending his first protest rally, the TUC 'We Demand Better' march.
Recently he accepted a certificate of appreciation and vouchers presented to the Nautilus Welfare Fund and staff by the Merchant Navy Welfare Board and Trinity House for the 'great work the team have delivered to the residents throughout the Covid-19 pandemic'.
A successful first recruitment open day held in July, resulted in most of the vacancies at Mariners' Park being filled. Regular staff committee meetings have also been established.
Mr Jones is looking forward to further putting his stamp on activities at the park to ensure that residents come back together after the pandemic. He paid tribute to the activities team and volunteers among the park's residents.
'My first 100 days have been both exciting and challenging. I would like to thank both the Nautilus Union and welfare teams for their support,' added Mr Jones. 'I am looking forward to driving both the major projects and welfare and care aspects of Nautilus forward and hope to be part of this great organisation for the long term.'
---
Tags