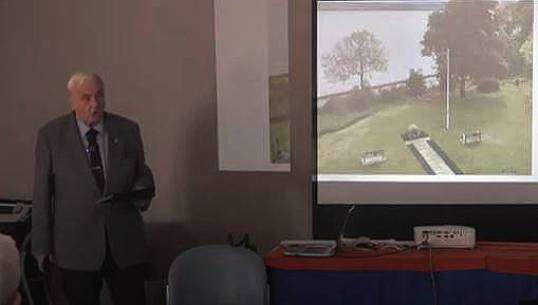 With its beautiful gardens on the banks of the River Mersey, the Nautilus Mariners' Park retirement estate is highly valued as a site of remembrance. It contains many benches dedicated to former residents, as well as some interesting memorials to mariners who died in conflict or in their day-to-day service in the Merchant Navy
Atlantic Memorial Stone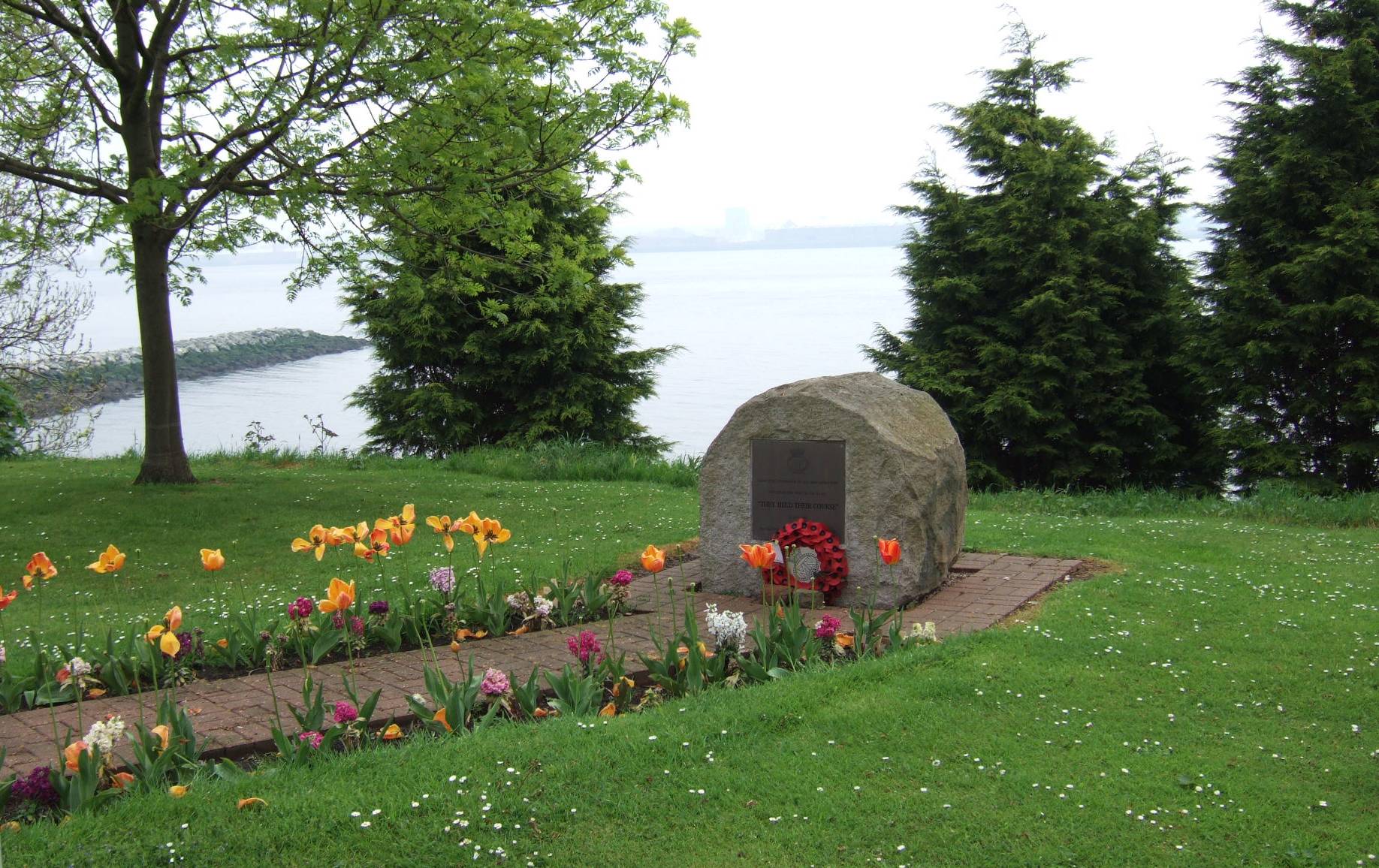 The Atlantic Memorial Stone is situated outside the Trinity House Hub overlooking the River Mersey. Unveiled in May 1993, it commemorates Merchant Navy veterans of the Battle of the Atlantic campaign fought during the Second World War – some of whom have lived at the park. The memorial is extensively used for annual remembrance and other commemoration services at the park.
Bevis Minter Memorial Garden
Bevis Minter was a former seafarer and chair of the Union's governing Council who died while in post. A memorial garden commemorating his service was opened at Mariners' Park in July 1997. It has recently been replanted and remains a fitting tribute to Mr Minter – along with the Bevis Minter Award, which is still presented each year to a Merchant Navy cadet who has shown exceptional fortitude in overcoming difficulties during their study.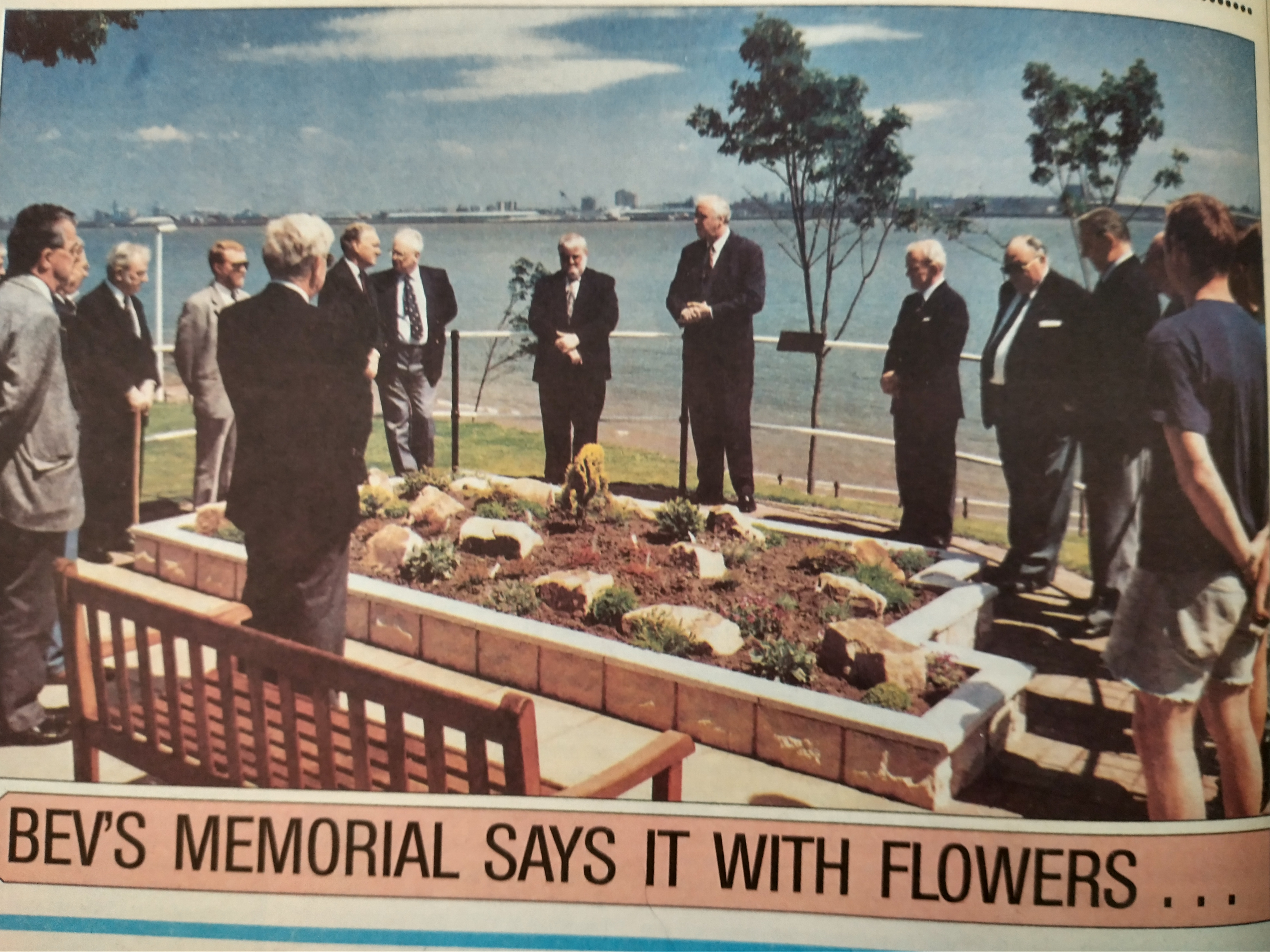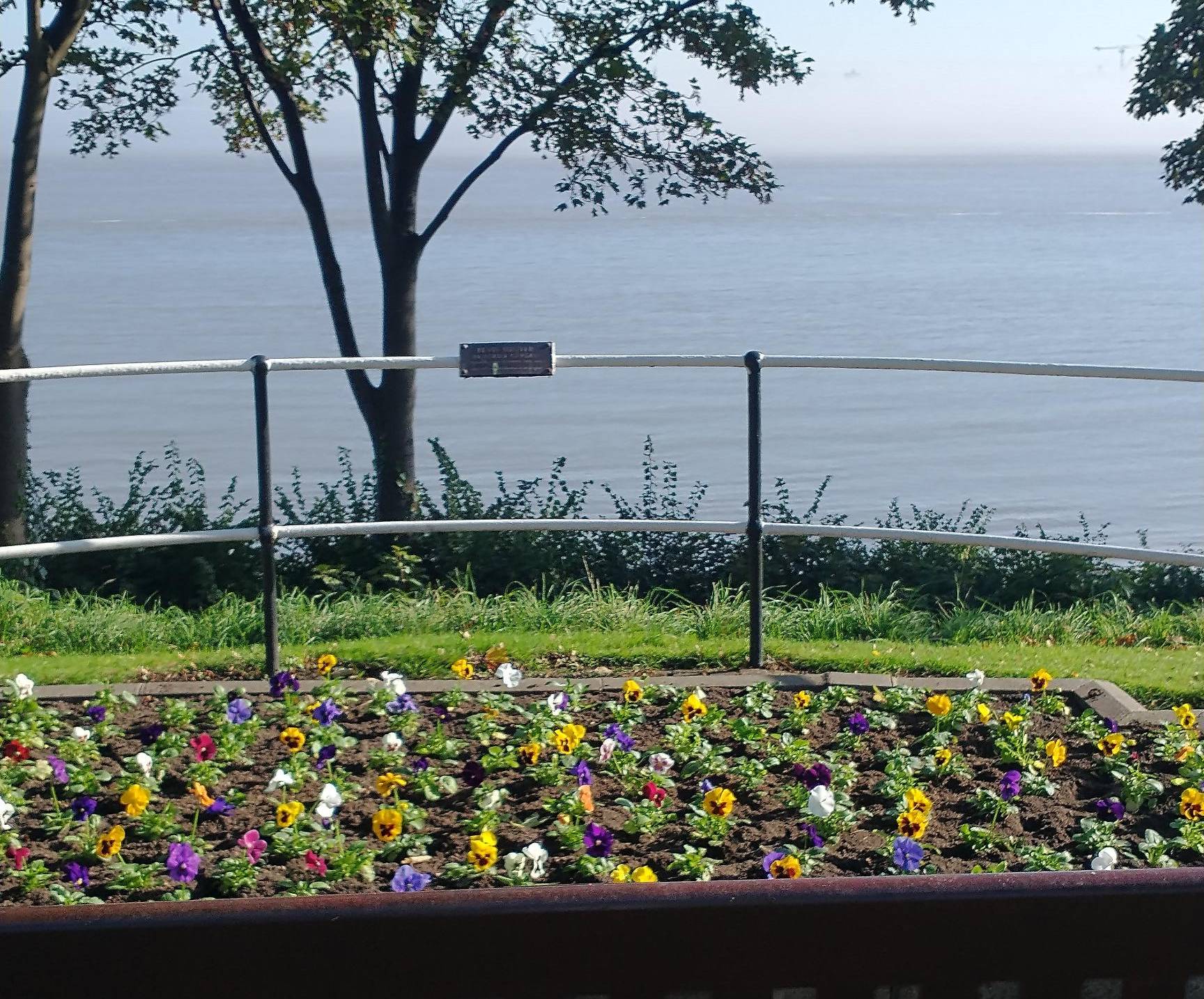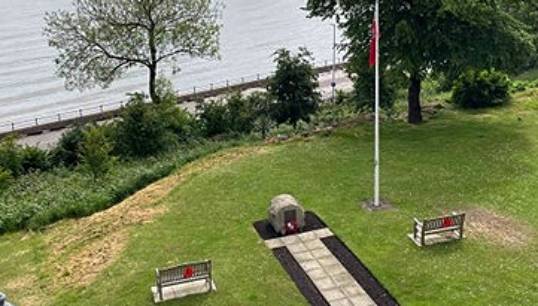 Memorial bench to Robert Prescott of the Liverpool Bridge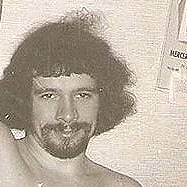 The plaque on this bench commemorates the life of Bibby Line third engineer officer Robert Prescott.
He died in service aged 25 on 12 June 1976 after a boiler room explosion on the Liverpool Bridge, a bulk carrier which would later experience further tragedy as the Derbyshire.
From Liverpool, Robbie Prescott was known for his fun-loving nature and generosity and was popular onboard. He had joined Bibby Line straight from school as an engineering apprentice and trained at Southampton College.
Memorial bench to Max Biggam of the Liverpool Bridge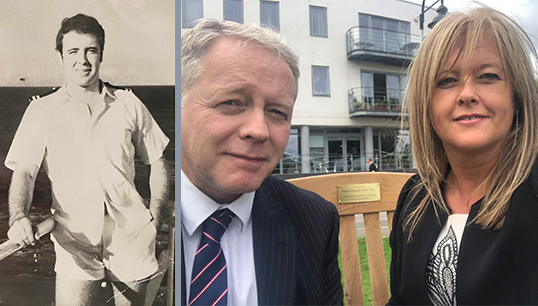 This bench is dedicated to the memory of Bibby Line electrician Maxwell James Edgar Biggam, who died aged 26 as a result of the Liverpool Bridge explosion. From Glasgow, Max Biggam made his mark at Bibby as a competent and cheerful character, which in 1976 earned him a posting to Bibby's newest ship, the Liverpool Bridge. He had first trained as an electrical engineer, an apprenticeship which then took him to Clydebank shipyards. Later he went to sea as an electrician with Bank Line before joining Bibby. His death left a wife and two young children.
Frank's Bench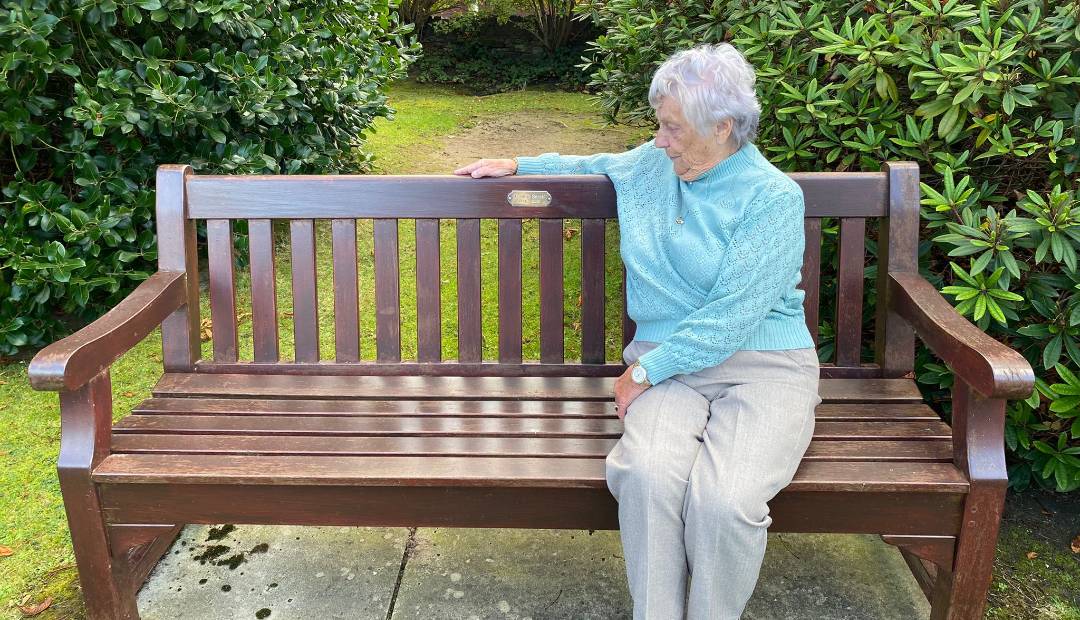 'Frank's Bench' is dedicated to the war veteran husband of current Park resident Vera Walker and is positioned close to her home. Frank and Vera Walker came to live on the park in 2000, and Mr Walker died there in 2008. Although he didn't die in service, he was one of many Merchant Navy seafarers involved in global conflict. He ran away to sea at the age of 14, and two years later was one of 16 crew members captured during the Second World War on the Blue Funnel line steam freighter SS Automedon. The vessel was captured and scuttled by a German merchant raider (armed commercial raiding ship) in 1940 while crossing the Indian Ocean . Mr Walker was a prisoner of war for five years until he was 21. After this, undeterred by his experiences, he became a bosun with Blue Funnel line.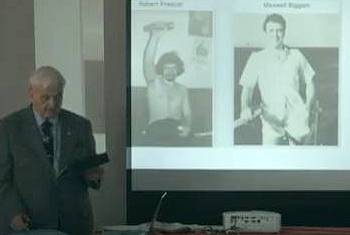 Mysteries and memories
Retired shipmaster and author Captain Peter Thomson is a resident of Mariners' Park who became interested in the 30 memorial benches dedicated to former residents which are dotted about the park. He also noticed that two of the benches are not dedicated to residents but to the two young Bibby Line officers Robert Prescott and Max Biggam who died in the line of duty. Capt Thomson felt it was important to learn more about the seafarers' lives and started some research, during which he got to know their family and friends. He presented his research into the Liverpool Bridge explosion in memory of the two young seafarers in a Wirral Merchant Navy Association talk in summer 2022.
Some time after the explosion, the Liverpool Bridge was renamed the Derbyshire – which sank during Typhoon Orchid in south of Japan on 09 September 1980. The Derbyshire remains the biggest British merchant ship ever lost at sea, and its tragic loss helped to leave a legacy of improved safety standards – not just for bulk carriers but also for the wider shipping industry. There is a memorial garden for the crew of the Derbyshire in the city of Liverpool.
Anyone wishing to have a bench dedicated at Mariners' Park in memory of a mariner should contact estate manager Danny Kenny at Nautilus by telephoning +44 (0)151 346 8840.
Image: Capt Thomson presenting his research into the Mariners' Park benches at a MNA meeting. Credit: Tim Brunsden/ Liverpool Ships and Sailors
Watch Capt Thomson's talk
---
Tags