International
Nautilus Federation affiliates in US join call for seafarers to get vaccinated
6 October 2021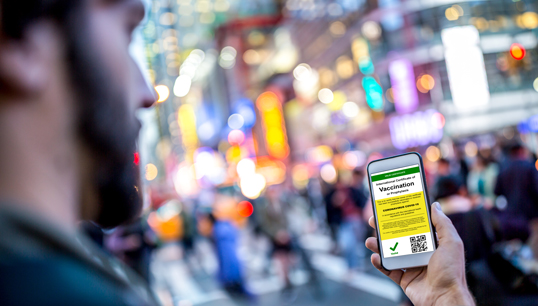 The presidents of six maritime unions in the US have issued a joint statement urging their members to protect themselves, their families, their shipmates and the maritime industry by choosing to get vaccinated against Covid-19.
The letter was signed by the president of the International Organization of Masters, Mates and Pilots (MM&P), Don Marcus and by the president of the Marine Engineers' Beneficial Association (MEBA), Adam Vokac. Both MM&P and MEBA are affiliates of the Nautilus Federation. The letter was also signed by senior leaders of AMO, MFOW, SIU and SUP unions.
'Our members aboard vessels remain in grave danger with the Delta variant on the loose,' the union presidents wrote in the joint statement issued on 29 September 2021.
'Many of our organisations have lost members to ravages of the disease, including some who have lost their lives while aboard ship,' they said. 'Several ships have had serious outbreaks over the last 18+months, even as recently as this month.'
The six presidents called on their members to get the vaccine 'primarily for the safety of our shipmates and family members, but also to mitigate the effects of Covid-19 on the industry.
'It is a matter of future industry stability and mariner job security. Labour is working together and using every advantage to both protect your health and safeguard your rights,' they wrote.
'Your dedication, professionalism and perseverance are recognized, and your efforts are best honoured by ensuring your own safety and the safety of others aboard ship by getting vaccinated.'
---
Tags