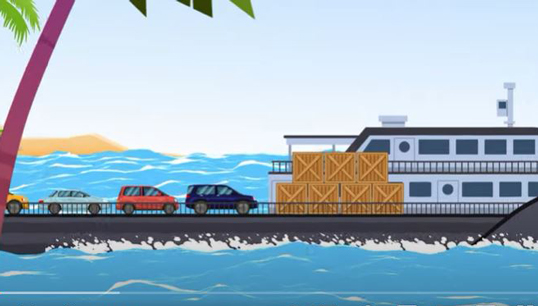 The International Maritime Organisation (IMO) has released a new video outlining the work it is doing to finalise new Model Regulations on Domestic Ferry Safety.
Domestic ferry operations play a crucial role in the movement of people and goods in many regions.  About 95% of ferry casualties worldwide occur during domestic operations, says IMO.  
IMO has identified more than 30 causes of domestic ferry accidents. Key issues to be addressed as highlighted by the video include domestic ferries being unfit for purpose; overloading; sailing in bad weather; and the need for clarity over demarcation responsibilities.
Regulations for passenger ship safety in IMO's International Convention for the Safety of Life at Sea (SOLAS) do not generally apply to passenger ships on domestic voyages, but many countries base their regulations on the IMO standards.
To address this problem, IMO through its maritime safety division has undertaken a series of initiatives to establish effective global safety standards which may be applied to domestic ferries. These initiatives have been undertaken in collaboration with member states, UN bodies and NGOs, and are intended to ensure that more robust national regulations related to passenger ship safety are put in place in countries where passenger ship transportation does not have a good safety record.
The development of the new Model Regulations on Domestic Ferry Safety will provide framework provisions which can be adapted by interested countries for direct incorporation into national law.   
This video was made possible through collaboration between IMO and the Royal Thai Government.
---
Tags