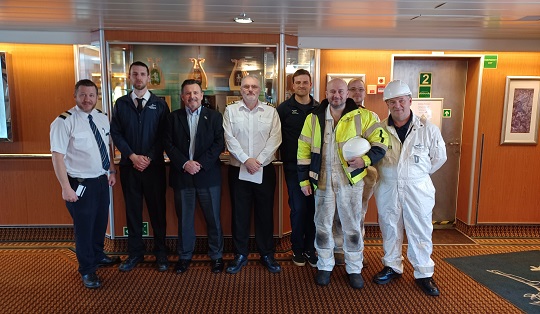 Nautilus International National Organiser Steve Doran met with members aboard the MV Hamnavoe and MV Hrossey in April to discuss 2022 pay negotiations and a long overdue engagement with the employer on terms and conditions (T&Cs).
Liaison officers Alick Maclellan, Ruairdh Bolas and Mr Doran met with Serco Ferries (Guernsey) Crewing HR Manager Paul Gellately and Freight Manager Kris Bevan. Issues raised for initial consideration included pension scheme uplift and advance notice of rosters.
The employer had raised its initial pay offer of 5.5% to 7.2%, which was received favourably by members, however, frustration at the lack of engagement concerning T&C's over recent years remains of deep concern.
The union is consulting members on next steps.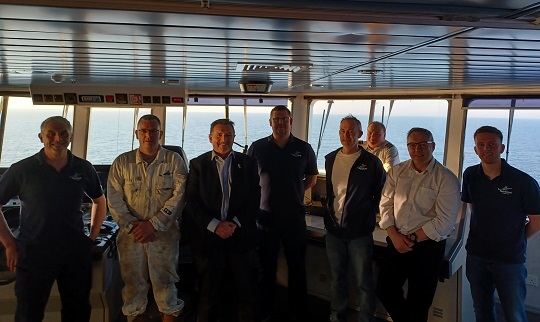 ---
Tags