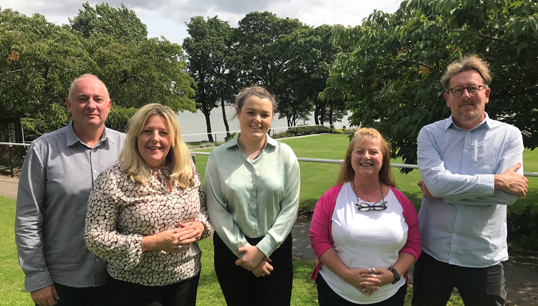 Nautilus caseworkers have continued to ensure mariners are getting the benefits and grants they are entitled to - helping generate a record £1.32m for 535 mariners in 2021.
This is a 32% increase in benefit clawbacks on 2020 when the free and confidential caseworker service helped secure a then record of over £1m and assisted 400 retired seafarers during the Covid-19 pandemic.
Nautilus International has its own registered charity, the Nautilus Welfare Fund, which supports retired seafarers of all backgrounds in the UK. Its caseworkers service in particular has expanded enormously in the last 10 years – from one caseworker in Merseyside who piloted outreach support for mariners and helped them access other services that could promote their independence – to six caseworkers based around port areas of the UK.
The service is available to needy mariners and their dependants, including former Royal Fleet Auxiliary (RFA) and veteran mariners.
Caseworkers are currently posted in Glasgow, Tyne and Wear, Portsmouth, Cardiff and South Wales, and a further expansion is planned for a new caseworker to be appointed shortly in Aberdeen.
In 2021 the main areas of help covered enabling mariners to claim welfare benefits they were entitled to including Attendance Allowance, Pension Credit, Carers Allowance, Council Tax rebates. Personal Independence Payments and Universal Credit. The caseworkers also enabled mariners to secure over £100,000 in grants for essential household items and repairs. The service also helps mariners access services such as rehousing, home adaptations, and health and social care provision.
Helping with asbestos health-related claims is one area of work some of the caseworkers have also had experience with over the years, and some success in getting significant pay-outs for some seafarers. In one case a few years back a caseworker helped secure £80,000 pounds for one mariner. He sadly died within a matter of weeks to that, but his family benefitted from it. As a result, caseworkers keep an eye out for similar cases where people may feel they have got a claim but need a bit of assistance in pressing that forward
Nautilus Welfare Fund manager Mick Howarth said: 'Caseworkers have made a huge difference to the numbers of mariners that we that we can now support as part of the charity's services, and in support of the Union's strategic plan. The 2021 figures reflected an increase on both the numbers assisted and the funding secured '
Case study: Clifford Harwin
Former Merchant Navy seafarer Clifford Harwin, 83, served in the Merchant Navy during the 1950/60's and is therefore eligible to help via the Nautilus Welfare Fund (NWF).
After initially presenting to the caseworker service to seek grants for repairs to a leaking roof which were unsuccessful, the caseworker then established, that both Mr Harwin and his wife had health issues and then managed to get them more specific benefits that they were entitled to.
As a result of the help their weekly household income has increased by £286.98 per week. And the backdated payments of benefits meant they were able to repair the problematic roof. They are now also eligible to free assistance via the NHS for dental and opticians visits.
The couple said they are 'over the moon' and 'feel like Millionaires' and that without the assistance and advice of the NWF they would not have claimed the benefits secured.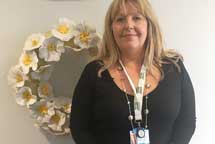 Contact a caseworker
If you think you would benefit from the support and advice of the free and confidential Nautilus Caseworker Service, please email welfare@nautilusint.org or call 0151 346 8840.
If you live in, or around, one of the six areas the caseworkers operate you can choose to contact them directly.
Glasgow Iain Lindsay 07927 569216
Hull John Norris 07841 779234
Merseyside Ruth O'Brien 07921 687719
Portsmouth/Southampton Sandra Silverwood 07841 779237
Cardiff and South Wales Kayleigh Bricknell 07702951497
Tyne and Wear Gwen Rayner 07701297624
Pictured: Ruth O'Brien
---
Tags