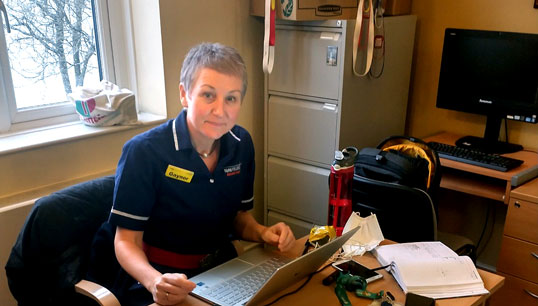 Specialist dementia care nurse Gaynor Harrison sums up her busy first year at Nautilus Mariners' Park as 'helping people make sense of change'.
Her main role is to act as a consultant supporting the staff who care for residents with dementia – whether the residents live in the Mariners' Park Care Home, the Trinity House Hub or the wider community.
Admiral nurse Gaynor works part-time over 18 hours in a role funded for two years by the Nautilus Welfare Fund, Trinity House, and Seafarers Hospital Society, which means two nine-hour days a week at Mariners' Park.
In the Mariners' Park Care Home this means working with care staff to address any difficulties a resident might have. Out in the community, it is about assisting staff who work with families to help them live well with dementia, and to be able to stay together at home. That can involve assessments, writing to GPs to ask for referrals to various services, and deciding on what support mechanisms can be put in place to keep people living at home for as long as they can.
'You have to be quite creative in terms of accessing services in the community, because care is in crisis as a whole and there are almost no services,' Gaynor says. 'It is often about pulling in support from charities.'
Gaynor acknowledges that the difficulties and guilt families face when transitioning their loved one into care can be akin to bereavement. Her key advice to them is not to suffer alone. It is also important get a formal diagnosis to access support services and benefits.
Covid-19 challenges include the lack of usual social interaction for family members who often used to meet up at the Care Home for moral support. For that reason, Gaynor has started a safe face to face support group for families at the Trinity House Hub. The Care Home also has a beautiful sensory garden where it is safer to meet.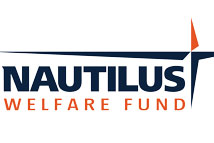 About the Nautilus Welfare Fund
The Nautilus Welfare Fund is Nautilus International's registered charity. It provides support services in the UK for retired seafarers and their dependants and is based at the Mariners' Park Estate in Wallasey, near Liverpool.
The Fund is not just for Union members: all UK retired seafarers who can demonstrate a significant maritime career are eligible to apply for accommodation and grants.
The Fund provides:
retirement accommodation at Mariners' Park for people living independently or requiring residential or nursing care
care at home
one-off grants
caseworkers – a free and confidential service that helps seafarers claim welfare benefits and access grants
More on the Nautilus Welfare Fund
Email the Nautilus Welfare Fund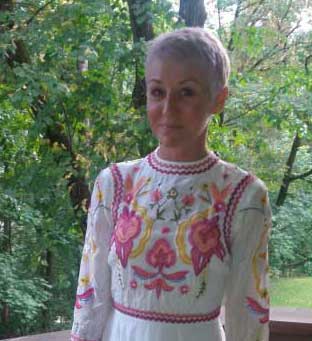 Admiral Nurse Clinics at Mariners' Park
The Nautilus Welfare Fund offers specialist support, information and advice to the carers of people with dementia and employ Admiral Nurses - who are registered nurses specialising in dementia - to work in partnership with carers, families and people with dementia. The service has been developed in partnership with Dementia UK, a national charity which promotes and develops Admiral Nursing.
The services they offer include:
providing support to carers, families and individuals with dementia
psychological support to help understand and deal with feelings and emotions
practical advice
helping carers to develop and improve skills in care giving
guidance about support from the Nautilus Welfare Fund at Mariners' Park including housing options, respite care, long term care and financial support
referral to treatment and support services
therapeutic, educational and social support carer groups
clear guidance about how appropriate service and sources of support can be accessed in your local area
liaison with other professionals and organisations to ensure that families obtain coordinated support
If you are eligible you can book an appointment to see one of the Admiral Nurses or call 07487 248980 or email.
---
Tags