International
Nautilus calls for release of crew after hijacking off the coast of Yemen
21 November 2023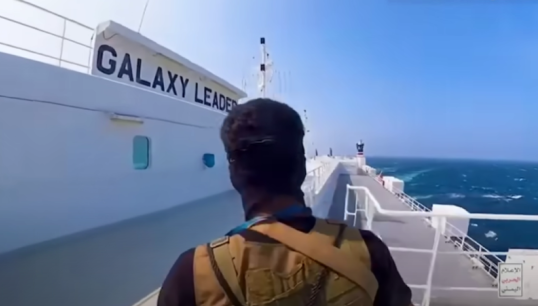 Nautilus International has expressed its solidarity with seafarers onboard the Bahamas-flagged cargo vessel Galaxy Leader, which was hijacked by the forces of the Houthi movement off the coast of Yemen on Sunday.
'Whilst we do not believe any Nautilus members were onboard the vessel at the time of its hijacking, we are saddened to note that maritime professionals are yet again suffering the consequences of geopolitical instability whilst simply attempting to do their job,' a statement released by the Union said.
'We echo the calls from the UK government for the immediate and unconditional release of the vessel and crew.'
Nautilus will be holding meetings with the RMT union and shipowners to discuss these latest developments, to analyse the risk, and decide next steps to ensure the security of maritime professionals who may be working in the area. It will continue to monitor security developments globally, as well as specific security threats around Yemen, the Red Sea, and Gulf of Aden, and will issue a further statement after these meetings.
---
Tags