Industrial
Members with P&O Ferries vote to support Union's uncompromising approach to safety on the short sea
18 June 2021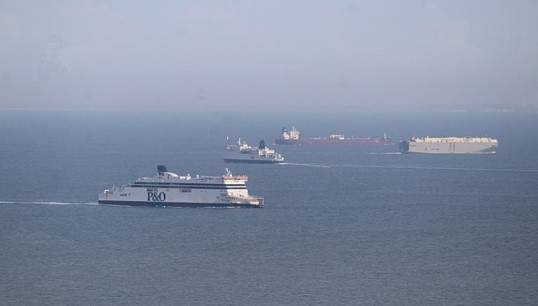 Following a consultation with Nautilus members serving with P&O Crewing Services (Jersey) on the Dover – Calais route, members have endorsed the Union's strong opposition to agency crew working over the agreed rostered hours on the short sea.
P&O Ferries is attempting to circumvent the existing Collective Bargaining Agreement to bring in agency crew for a reintroduced Pride of Burgundy, working over the agreed seven days on/seven days off roster and introducing agency rates.
The move, which has been prompted by the arrival of a budget operator, threatens the safety of operations on one of the world's busiest shipping lanes.
'It is clear from this consultation that members on the short sea route strongly support our position. We are united in the belief that safety on the short sea route is paramount and that increased working hours will impact agency staff on the Pride of Burgundy – which is covered by our CBA – and represents an unacceptable increase in operational risk,' said Nautilus International head of industrial, Micky Smyth.
'Following this consultation, internal discussions have taken place with Charles Boyle, our director of Legal Services, and we meet the threshold for an industrial dispute as per the Trade Union and Labour Relations (Consolidation) Act 1992.
'P&O Ferries has requested a further meeting with us, and we have accepted their invitation and Nautilus has given notice that this will now be an Avoidance Dispute meeting. The meeting will take place at Channel House, Dover on Monday, 21 June 2021 and we hope to resolve our differences as soon as possible through dialogue.'
Nautilus International will keep members informed of further developments.
---
Tags