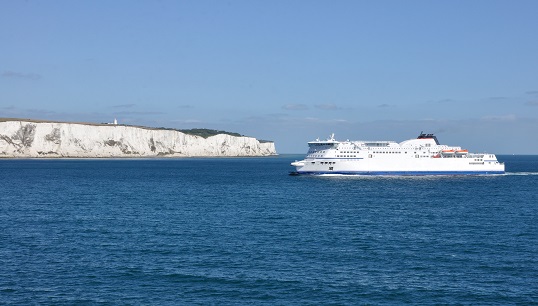 Nautilus International participated in a meeting with Dover MP Natalie Elphicke, and representatives from P&O Ferries, DFDS, and the National Union of Rail, Maritime and Transport Workers (RMT), in which the two unions expressed their concerns in relation to the increasing competition on the short sea Dover-Calais route.
Nautilus explained that the safety of operations on the route could be compromised by new entrants to the sector as they seem to be seeking to circumvent safe scheduling arrangements and precarious employment practices for maritime professionals on one of the world's busiest shipping lanes.
'Ms Elphicke seemed to be appraised of developments and stated that she is eager to work with all stakeholders in finding a resolution that ensures safety,' Nautilus strategic organiser Martyn Gray said.
'Robust discussion took place on the impacts (both positive and negative) surrounding planned operations and how new entrants to the route appeared to be seeking to drive a wedge between shore and sea-based roles in terms of employment practices. Both P&O Ferries and DFDS stated their commitment to the present social model of employment but highlighted their stance might change in response to any low-cost operator.
'We will continue to work with the Department for Transport and all relevant authorities, as well as members of Parliament, to support the defence of members' terms and conditions and primarily the safety of our members operating on the short sea route and elsewhere. Nautilus is committed to resisting any attempt – by any operator – to circumvent the established socially responsible and safety focussed arrangements, and we will continue to engage all key stakeholders in establishing an outcome that is in keeping with the needs of those we represent.'
---
Tags