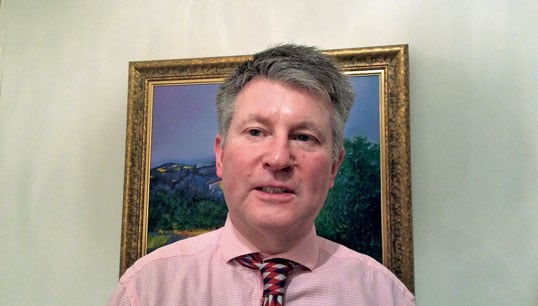 Nautilus International is warning companies to abide by new UK fair pay legislation after finding a job advert that offers seafarers just US$35 per day (£27.02).
The job ad, which was posted on Facebook and LinkedIn by Odessa-based Navis Crew Management, offered a four to six-month contract as an able seaman in the North Sea at the illegal rate.
'Even assuming an eight-hour workday the rate being offered equates to £3.37 per hour, well below the current National Minimum Wage rate of £8.72 per hour,' Nautilus International director of legal services Charles Boyle said.
'This is a clear violation of the National Minimum Wage (Offshore Employment) (Amendment) Order 2020, which amends the earlier 1999 Order, which we have reported to HMRC's National Minimum Wage compliance officers. We are appalled that some agencies are ignorant of the changes or are choosing to ignore them, but with proper enforcement the new legislation should stop this kind of activity.
'The job advertisement further stipulated that applicants should be no more than 50 years old. We will be bringing this age discrimination to the attention of the Department for Transport, with which we have been in communication regarding plans to apply the Equality Act 2010 to applicant seafarers.'
The 2020 Order came into force on 1 October after years of campaigning by Nautilus International and the National Union of Rail, Maritime and Transport Workers (RMT). It guarantees fair pay for seafarers in UK waters by extending the National Minimum Wage Act of 1998 to include all mariners working on merchant ships and offshore energy installations in UK waters and on the UK sector of the Continental Shelf.
---
Tags