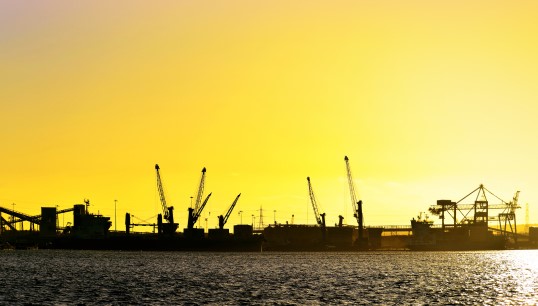 The ITF has helped to recover pay owed to Filipino crew aboard the Liberian-registered bulk carrier Dory, and has repatriated four crew members.
The crew joined the Dory in August 2020 on Philippines Overseas Employment Administration (POEA) contracts. However, these contracts stated "NONE" in the section that asks for the relevant Collective Bargaining Agreement (CBA) to be identified. The crew wrote to the company, Bernhard Schulte Shipmanagement (BSM), asking for clarification.
However, the crew were unaware that an ITF Special Agreement was already in place when they joined, and their contracts should have incorporated the CBA terms from day one.
After receiving unsatisfactory answers from the company, the crew of the Dory contacted ITF inspector Tommy Molloy on 10 May by phone, as the vessel was due to arrive in the Port of Tyne shortly. They informed him of their difficulties. The 9-month contracts of all Filipino ratings expired on 11th May.
Mr Molloy sent a claim for wages owed due to non-application of the CBA to BSM, along with requests to repatriate any seafarers who wished to return home and a contract extension for those who agreed to stay until the next port. This extended contract had to incorporate the terms of the ITF CBA.
The Maritime & Coastguard Agency and Port State Control were alerted and reported that they were ready to board the Dory and investigate if required.
With the intervention of Mr Molloy, an agreement was eventually reached. Four crew members were repatriated from the UK and seven agreed to extend their contracts for one month.
The total pay recovered for the seafarers amounted to US$4,459.58, and contracts were amended accordingly.
The four off-signers who had already returned to the Philippines received bank transfers for the payments. The ITF received confirmation of payments for those still on board from the company, and this was verified by crew.
---
Tags