International
ITF calls on Mauritian government to release Wakashio crew on anniversary of grounding
30 July 2021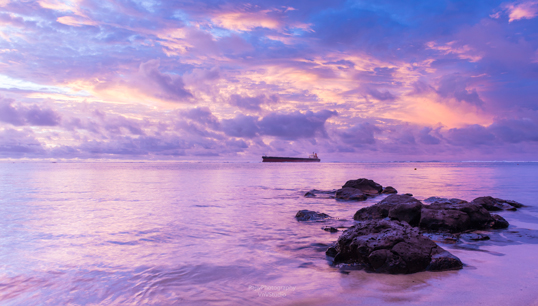 The International Transport Workers' Federation (ITF) has called for the immediate release and repatriation of the MV Wakashio crew who have been held by Mauritian authorities for over a year since the Panamanian-registered, Japanese-owned bulk carrier ran aground off the coast of Mauritius in July 2020.
ITF Seafarers' Section chair David Heindel said: 'This week marks the one-year anniversary of the grounding of the MV Wakashio, and the environmental catastrophe associated with it. This week also marks one year since the Mauritian authorities have held members of the crew and prevented them from leaving the Republic, most have been effectively detained without charge.'
The federation has raised its concerns in a letter signed by Mr Heindel and ITF general secretary Stephen Cotton to the President of Mauritius, Prithvirajsing Roopun. In their letter, the ITF appealed for Mr Roopun's support to see legal proceedings advanced and the expeditious conclusion of the now-year-long saga faced by the crew.
The letter appeals to Mauritian authorities to consider the human cost that delayed proceedings and unnecessary detention would have on the crew and their families.
Nautilus International has also previously warned against the criminalisation of crew aboard the MV Wakashio, and called for a full investigation into the incident and for the government of Panama to step up to its flag state responsibilities.
---
Tags