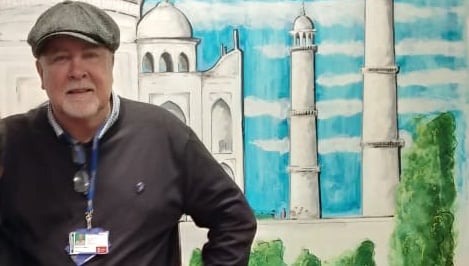 Recent action by the International Transport Workers' Federation (ITF) resulted in a successful crew change for a fatigued tanker captain in Tranmere port.
Thome Ship Management of Singapore contacted ITF inspector Tommy Molloy on 10 March to seek assistance with a crew change in which the fatigued captain was facing a minimum additional two weeks at sea, despite exceeding his contract by more than two months.
Marshall Islands' flagged crude oil tanker Pacific Sky was due at the Essar Oil facility in Tranmere, England, at 23:06 hrs on 12 March. It was scheduled to depart for Canada at 07:15 hrs on 14 March.
At that time India was on the UK's Red List of countries thus requiring the relief captain from India to enter managed isolation in a hotel in the UK, following seven days' isolation in a hotel in Mumbai. The relief captain entered the UK on 7 March, which was not enough time to complete the mandated 10-day UK isolation and therefore to liberate the exhausted master.
Following an intervention by Mr Molloy, on 12 March UK Border Force confirmed: 'The current operational stance is that seafarers who have been in a Red List country during the last 10 days are not exempt from Managed Quarantine Services (MQS). However, they can leave the managed accommodation before the end of the 10-day self-isolation period to travel directly to leave the common travel area (CTA).'
Mr Molloy called the decision an 'excellent result that will assist with other fatigued seafarers arriving in the UK in similar circumstances'.
The Indian relief captain was allowed out of isolation early and was taken directly to the vessel. The on captain onboard left the vessel and after two negative Covid tests – one on leaving the vessel and one prior to boarding an international flight – made his way home.
UK Border Force confirmed the exception before broader exemptions from managed isolation for seafarers were introduced in England, Wales and Ireland on 19 March.
Scotland has different rules to the rest of the UK.
---
Tags