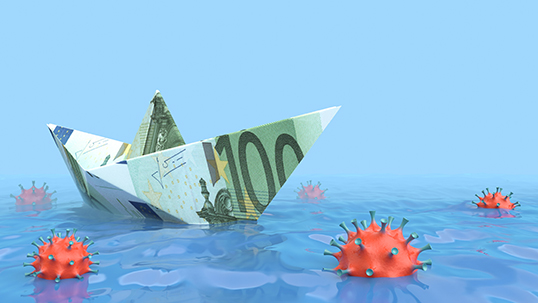 Solent University is moving onto the next stage of a major study looking at how UK seafarers have been affected financially by the pandemic.
The initial findings of the study – reported by Nautilus in January 2021 – indicated that the type of employment contract held by a seafarer had a big impact on how well the employee was able to deal with the financial fallout from Covid, with permanent crew faring better than those on temporary contracts.
The situation has now moved on since the first data was gathered in summer 2020, and many good employers who had retained staff on furlough are now looking at redundancies.
Solent University researchers Dr Helen Devereux and Dr Emma Wadsworth have therefore opened a new online survey to find out how their original respondents are doing in 2021 – and recruit new participants to increase numbers and lend the research additional weight when the findings are fed into maritime policy-making.
To take part in the survey, go to the webpage for the study: The forgotten keyworkers: Challenges faced by British seafarers as a result of the Covid-19 pandemic.
All UK seafarers are invited to share their experiences, whether at sea, at home, in work or unemployed, and you don't need to have taken part in the first stage of the research.
---
Tags