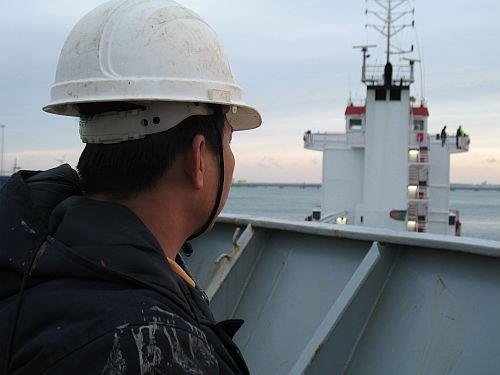 The number of reported kidnappings in the Gulf of Guinea rose by 40 percent for the first three months of 2020, compared with the same period last year.
In its latest global piracy report, the International Maritime Bureau (IMB) run by the International Chamber of Commerce (ICC), said that well-armed pirates are abducting bigger groups of seafarers at further distances offshore of West Africa.
The report details 132 attacks since the start of 2020, up from 119 incidents in the same period last year. Of the 85 seafarers kidnapped from their vessels and held for ransom, 80 were taken in the Gulf of Guinea in 14 attacks reported off Nigeria, Benin, Gabon, Equatorial Guinea and Ghana.
The International Bargaining Forum and the International Transport Workers' Federation have just agreed extended risk areas and entitlements for seafarers transiting those areas which take effect on 1 November 2020.
In the furthest attack from shore, eight pirates armed with machine guns boarded a product tanker on July 17 at a position about 196 nautical miles southwest of Bayelsa, Nigeria. They abducted 13 crew members, who were held for a month before they were released.
More recently, in the early hours of Saturday 17 October, LNG carrier Methane Princess was attacked by pirates off Malabo, Equatorial Guinea, and one crew member was kidnapped.
IMB director Michael Howlett said: 'Crews are facing exceptional pressures due to Covid-19, and the risk of violent piracy or armed robbery is an extra stress.
'We encourage all coastal states and regional co-operations to take responsibility for ensuring maritime security within their EEZ to achieve safer seas and secure trade.'
With approximately 95% of global kidnappings reported from within Gulf of Guinea waters, IMB warns that pirate gangs in the area are 'well organised and targeting all vessel types over a wide range'.
---
Tags