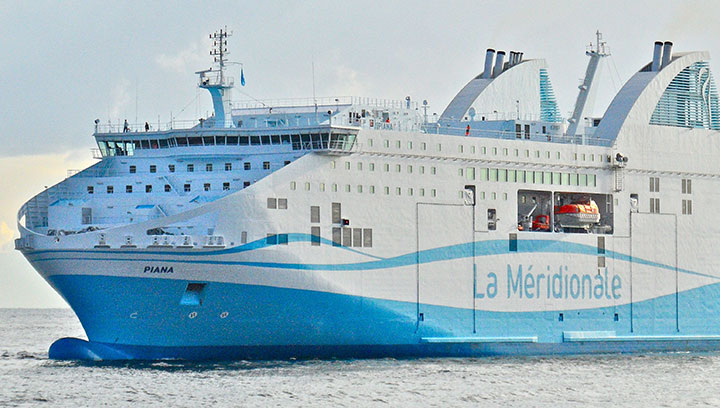 An ongoing strike by French maritime unions has blockaded ferries owned by both Marseilles based operator La Méridionale and rival Corsica based firm Corsica Linea.
The unions are calling for an end to an ongoing dispute between the two companies, over a future lifeline operating partnership between the French mainland and Corsica.
The CGT union has staged a strike at Corsica Linea. Meanwhile, Piana and Kalliste, La Méridionale's two ferries on its Marseilles-Corsica routes, have been blockaded by the company's STC and CFTC unions, which are also immobilising three Corsica Linea ferries. Corsica Linea's Vizzavona and Paglia Orba vessels meanwhile remain idle off Marseilles.
The strike has also disrupted crossings to Tunisia with Corsica Linea's Méditerranée ferry at anchor at the Marseilles maritime station.
On Saturday 11 January, about 2,000 passengers spent the night in their cars in the port before boarding Tunisia's Carthage ferry that had arrived the previous afternoon.
Corsica Linea refuses to discuss a future partnership on the routes unless La Méridionale withdraws its court case on the subject lodged on 3 December.
---
Tags