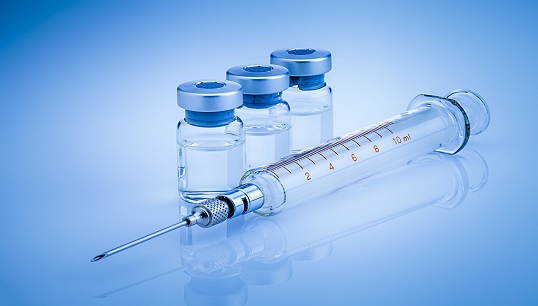 The European Transport Workers' Federation (ETF) has called for the immediate waiver of patents on Covid-19 vaccines as the virus continues to devastate countries around the world.
A genuine recovery from Covid-19 will only be possible if it occurs globally and simultaneously, ensuring universal access to vaccination and medical equipment everywhere, ETF said.
The ETF said the European Commission, EU Council and all European States should immediately support India and South Africa's proposal at the World Trade Organisation (WTO) to fight Covid-19. The proposal calls for an emergency waiver on intellectual property rights under the Agreement on Trade-Related Aspects of Intellectual Property Rights (TRIPS) specifically related to 'prevention, containment and treatment' of the virus.
The ETF condemns the current restrictive approach to production, distribution and intellectual property which places profit, national interest, and ownership above global humanitarian concerns. The absence of co-operation on the development of vaccines where associated costs could be covered jointly by international bodies, non-governmental organisations and governments is deplorable, it said.
'Valuing profits over human lives is unacceptable. All countries must provide immediate universal access to Covid-19 vaccines, treatments and equipment needed to prevent deaths.'
Governments must ensure that there is continued financial support for future investment in research and development to guarantee the Quality, Safety and Efficacy of vaccines manufactured out of patent through a set of agreed global standards. To avoid exacerbating vaccine inequality, the framework for production and distribution must have operational and medical integrity and facilitate a fair and equitable global supply of the vaccine.
Nautilus international organiser Danny McGowan said: 'Many of the countries and regions facing vaccine shortages are places from where large numbers of seafarers come from. It is essential that the world's access to vaccination is improved, so that all seafarers are safe onboard their vessels and to ensure that seafarers can more easily access their rights to shore leave, wherever they are.'
Nautilus and ETF stand in solidarity with the people of all nations currently facing devastating waves of the pandemic.
---
Tags