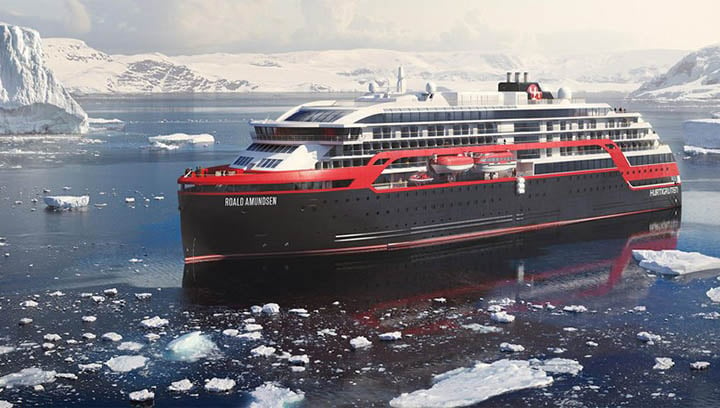 Expedition cruise company Hurtigruten plans to power its ships with fuel made from dead fish and other organic waste.
The Norwegian operator along with Biokraft has signed a 7.5-year liquefied biogas (LBG) supply deal, said to be the largest ever contract of its kind involving a shipping operator, and, according to the companies, 'a groundbreaking change for the future of the shipping and cruise industry'.
Renewable biogas, profitably transformed into high quality clean renewable fuel that can power buses or lorries, is a clean source of energy, considered the eco-friendliest fuel currently available.
Biogas produces large amounts of renewable bio-fertiliser, as an important contribution to more sustainable food production.
The partnership includes near-daily delivery of biogas produced from organic waste to Hurtigruten cruise ships - the first in the world to be powered by fossil-free LBG.
Hurtigruten intends to replace conventional engines with gas-powered engines and large battery packs on at least six of its ships by 2021.
The hybrid ships will run on a combination of clean electric power, liquefied natural gas (LNG) and LBG. The latter can be mixed with and used on the same tanks and engines as LNG, taking advantage of existing infrastructure and technology.
Hurtigruten is building three hybrid cruise ships, the first of which will join the company this year.
---
Tags