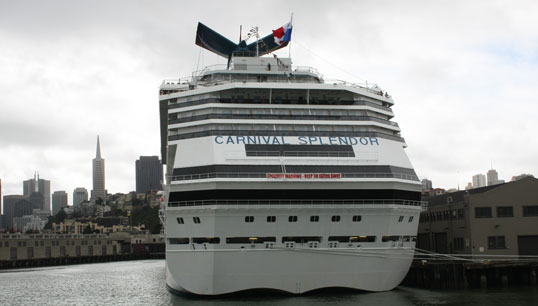 Several large cruise companies have cancelled planned March 2021 sailings, and many won't start now until April or May 2021 in a blow to industry plans to sail back to financial health.
Carnival Cruise Line has cancelled all its scheduled March 2021 sailings but hopes to resume regular voyages on at least a few ships beginning April 2021.
The news from Carnival comes on the heels of similar announcements by Norwegian Cruise Line and Royal Caribbean.
Princess Cruises tweeted on 6 January 2021 that due to the continued preparation to meet the United States' Centers for Disease Control and Prevention (CDC)'s Conditional Sailing Order requirements, along with uncertain travel restrictions, it was 'extending our pause in guest cruise vacations on ships sailings through May 14, 2021'.
In December the CDC also recommended avoiding travel on cruise ships, including river cruises, worldwide, because of covid risks. Several post-pandemic industry test cruises in November 2020 also had to be cut short as new virus cases were discovered.
In a blog, Holland America Line (HAL) explained it was extending its pause in global cruise operations through to April, and in some cases such as Alaskan cruises until June 2021, to meet the CDC requirements.
However, Seabourn president Josh Leibowitz told Forbes magazine in January that he was confident luxury cruising would start again in 2021, although the company had voluntarily paused its cruises for nine months.
In a new twist, Australia recently announced an emergency biosecurity period due to Covid-19 which prevents cruiseships from entering its territory until 17 March 2021, unless special conditions are met. Maritime crew are exempt.
---
Tags