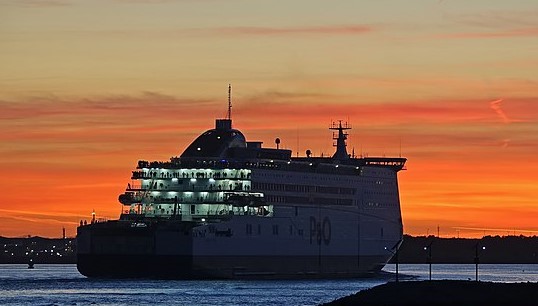 Nautilus International has praised the professionalism of crew aboard the P&O North Sea Ferries vessel Pride of Hull after they safely dealt with a blaze on board.
The fire broke out in the engine room as the ferry sailed from Hull to Rotterdam on 20 October carrying 264 passengers and crew.
Micky Smyth, head of industrial at Nautilus International, said that he was contacted by members following the incident on the vessel, who reported that it was dealt with rapidly and professionally.
'I was contacted by Peter Hebblethwaite of P&O Ferries (MD ROPAX Services) following the incident, who gave me a detailed report of what occurred. He praised the response from all officers and crew onboard the vessel,' Mr Smyth said.
'The professional experience and skills attained over many years by our members as maritime professionals, including emergency training, kicks in at times such as these to limit possible damage to the vessel. The fire was safely extinguished by the ship's crew in one of the engine rooms of the Pride of Hull.'
The ferry anchored in the river Humber prior to returning to its berth in Hull for a damage assessment, and the Pride of Bruges will take over as cover vessel until it can return to service.
---
Tags