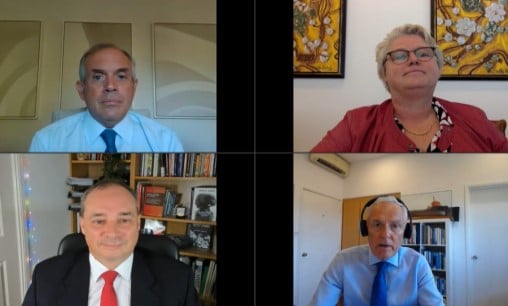 The crew change crisis could lead to skilled seafarers leaving shipping for other careers due to the ill treatment they have suffered, a leading supply chain expert has warned.
Any loss of experienced seafarers would exacerbate the existing shortage of ship's officers. According to shipping consultancy Drewry the current deficit amounts to around 2% of international demand for officers, and once world trade picks up again the gap between supply and demand for officers is likely to increase from around 11,000 at present to 17,000 by the start of 2025.
'My neighbour is a first mate and it took him over 114 days to get off his ship and get home. He has now handed in his notice,' said Cranfield University professor Richard Wilding OBE, former chairman of the Chartered Institute for Logistics and Transport (CILT). 'Skilled people are now saying "Hey this isn't for me at the moment".'
He made the comments at a webinar hosted by the International Chamber of Shipping (ICS) titled 'Plotting recovery in the aftermath of COVID-19 – what should business expect next?', part of the ICS's digital ICS Leadership Insights Series.
Other members of the webinar panel also identified resolving the crew change crisis as the industry's number one priority for both economic and humanitarian reasons.
Professor Wilding acknowledged the public relations problems that the crew change crisis could cause for fast-moving consumer goods (FMCG) companies.
'The changing of crews is now getting into the press in the UK. If it's found, for example, that a company has been shipping things in a container and the ship's crew didn't get home it could be exploitative. For the industry it could come back and bite people – if consumers start to say they won't put up with this, it will bring significant pressure.'
---
Tags