Environment
Carbon Trust seeks big ideas from maritime professionals for floating wind technology
23 September 2019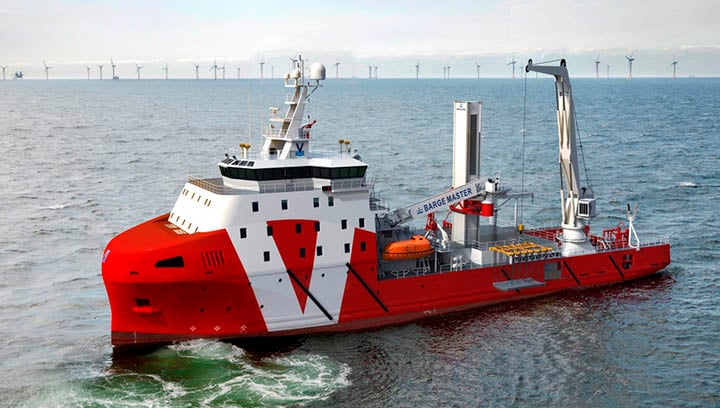 A major funding boost has been announced for maritime tech researchers who can crack some of the thorniest problems in floating wind power generation.
Researchers and inventors from a wide range of backgrounds are invited to enter the Carbon Trust's Floating Wind Technology Acceleration Competition – to win one of 10 development grants of up to £250,000 funded by the Scottish Government.
The idea is to use this grant to develop existing tech projects into viable equipment or processes for the nascent floating wind sector – perhaps applying or adapting ideas from another sector.
Submissions are sought in four main technology challenge areas:
Technologies that will enable effective and safe major component exchange offshore, for example by compensating for the relative motion between the vessel and turbine during operations and maintenance.
Developing cost effective and safe disconnection and re-connection operations when turbine foundations are towed to port. This includes novel 'out of service' arrangements which ensure mooring lines and electrical array cables safely remain secured in-situ while the turbine is in port.
New methods for cost effective, safe and reliable monitoring and inspection of large numbers of mooring lines, power cables and foundation structures.
New methods, materials or technologies that reduce the cost of mooring systems through easier and safe installation and/or reduced maintenance requirements.
The competition is open to private companies, not-for-profit organisations and academic institutions, both in the UK and internationally.
Submissions from projects led by Nautilus members and maritime colleges would be welcome, said Hannah Evans of the Carbon Trust. 'Maritime experience would be extremely valuable across all four challenge areas,' she pointed out, 'but particularly the first two maintenance challenges, where the suitability of vessels will be key. Experience of monitoring and inspection of offshore assets and vessels may also be relevant to the offshore wind industry.'
The Floating Wind Technology Acceleration Competition is part of the Carbon Trust's work with businesses, governments and institutions around the world to seek a more sustainable future through carbon reduction, resource efficiency strategies, and commercialising low carbon businesses, systems and technologies.
Together with 14 leading offshore wind developers represented by the Floating Wind Joint Industry Partnership, the Trust will select the best ideas with a particular emphasis on mooring systems and operations and maintenance.
For more information on the competition rules and how to enter, please visit the Carbon Trust website. The deadline for submissions is 09:00 on 5 November 2019.
---
Tags