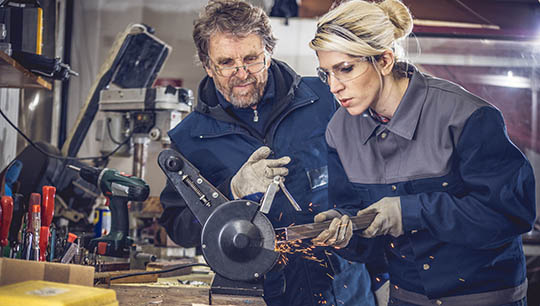 Seafarers can now tap into a new training fund aimed at supporting crew who are facing redundancy during the Covid-19 pandemic.
Applicants will be eligible for up to £500 towards training that will help them get a new job in the industry.
The initiative comes from an alliance of maritime welfare charities, industry and trade unions who have been working together to find solutions to the looming employment crisis and the inevitable impact on the health and welfare of merchant seafarers and their families.
Around 2,000 merchant seafarers are facing redundancy in the UK, according to Nautilus International data. More are likely to follow.
Maritime Charities Group (MCG) chair Commander Graham Hockley said: 'Whether it's a CV writing course, interview skills or a new training certificate, the maritime charities want to help. We're making money available for training that will help merchant seafarers who've been made redundant due to Covid to stay in the industry. It's not meant to replace support from employers or to let them off the hook, but it will help plug the gap for those who aren't getting that support, and it's available now.'
The bursary is aimed at UK Merchant Navy seafarers of all ranks and departments who can demonstrate a planned route back into a maritime-related role, whether seagoing or shore-side. Applicants can self-select whatever training or qualifications they feel will help them. This can include generic skills such as interview preparation or CV writing tailored to a maritime industry. Courses can include MCA-approved and STCW refresher qualifications, maritime-related professional diplomas or ICS qualifications.
The fund currently stands at £20,000 with equal contributions from Merchant Navy Welfare Board (MNWB) and Trinity House. MCG is funding the administration of the scheme, which is being handled by the Marine Society.
To find out more about the MCG redundancy and retraining bursary fund and how to apply go to https://www.marine-society.org/redundancy-fund
---
Tags