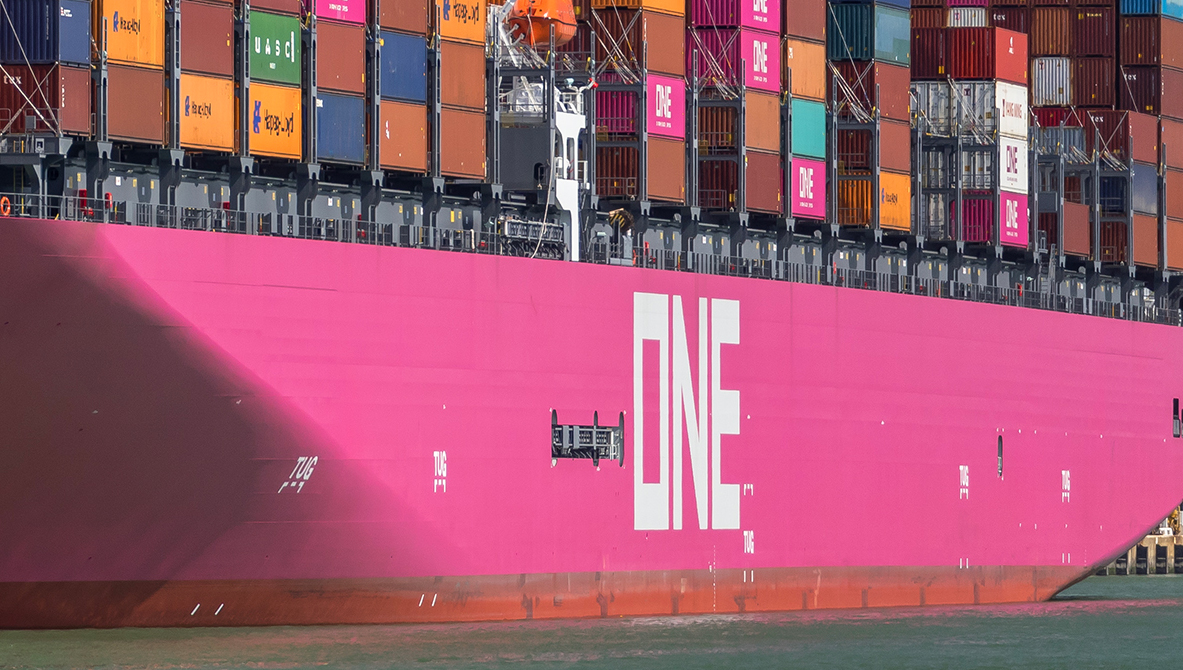 Ocean Network Express (ONE) has confirmed that one of its containerships collided with a moored oil/chemical tanker while entering the Greek port of Perama, near Piraeus, on Thursday 26 September.
The ONE Blue Jay 'came into contact' with the Turkish-flagged tanker Gunece, while on its way to a container terminal in Perama. It had sailed from Singapore via Suez.
The 14,000teu, 2016-built, chartered Japanese-flagged boxship - with 23 crew members and a pilot on board - crashed into the starboard side of the 6,285dwt tanker that was berthed at the port. The tank had 13 crew and was carrying 3,200T of fuel.
According to the Hellenic Coast Guard the tanker - owned and managed by Turkish company Beykim Petrolculuk Gemi - was badly damaged, with a crack in one of its ballast tanks, and tilted to its right side after the collision. Two crew onboard the 1998-built tanker suffered injuries and were hospitalised.
The port authority deployed up to six tugboats to prevent the tanker from sinking. There have been no reports of pollution from the ONE Blue Jay, the company said.
Double floating dams were set up around the tanker for security reasons. The port authority temporarily banned the departure of both ships until investigations were completed.
---
Tags