Members at work
A son's story of a father stranded onboard a vital ship in the global supply chain
23 April 2020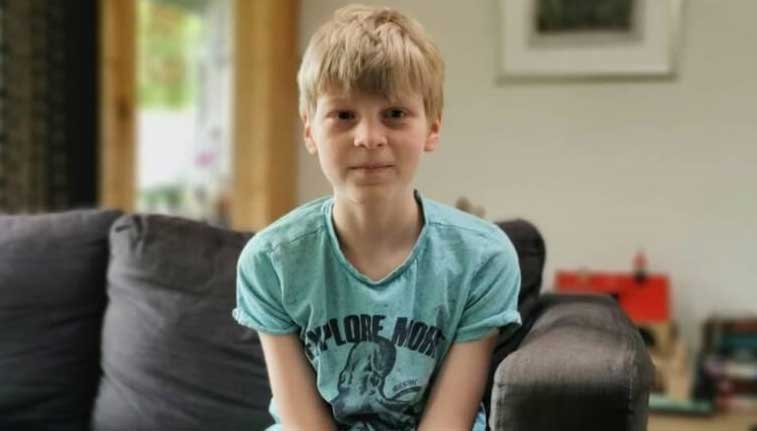 Like many Nautilus International members, containership chief officer Chris Kuiken should have been relieved from his ship with a crew change a long time ago.
But as for thousands of similar Merchant Navy seafarer members during the global coronavirus emergency, this has been virtually impossible due to border restrictions.
Now his young son has drawn global attention to the reality of life for seafarers and their families and the impact of denial of crew changes in a very personal story.
'It's not very nice,' Tibbe Kuiken, aged 11, told the Dutch youth newspaper NOS Jeugdjournaal about his disappointment that his father now must stay longer at sea in order to help transport vital supplies for the rest of the world. 'I can't see him and I can't come to visit him.'
Tibbes's dad is a Nautilus Netherlands branch advisory board member and works on a Maersk Line container ship.
Tibbes said he was disappointed his father will not be able to come home for weeks or maybe even months. He knows his father's container ship 'transports stuff all over the world' and is used to not seeing him for long periods, but this time is different.
'That [travel] goes on and on, but one thing's different now: he's not allowed off the ship, because of measures against the coronavirus.'
Nautilus has been lobbying both nationally and internationally to enable crew repatriations. Executive officer in the Netherlands Sascha Meijer told Schuttevaer NL news that: 'Many seafarers need to be relieved. At least 2,000 Dutch people work on a seagoing ship and cannot go home for the time being. Normally, they are relieved by other crew.'
Nautilus general secretary Mark Dickinson broadcast an impassioned plea via YouTube for governments to allow seafarer crew changes.
---
Tags