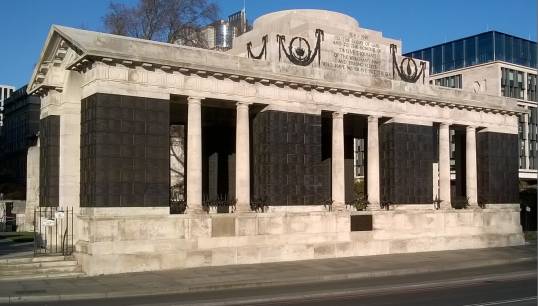 At 12.30 on 3 September, Nautilus members will be joining dignitaries from the maritime community on Tower Hill in London for the annual Merchant Navy Day Commemorative Service.
The focus this year will be upon the 80th anniversary of the Battle of the Atlantic. Air Vice Marshall Andrew Roberts of the Coastal Command & Maritime Air Association will attend, as Coastal Command provided the air cover for the many convoys that crossed the Atlantic during the Second World War.
The event will start with a private reception at Trinity House hosted by Merchant Navy Association president Vivien Foster OBE and chairman Captain Ian Hodge.
Then, the Royal British Legion will parade their colours ahead of a march-past of Merchant Navy veterans. The salute will be taken by Captain Ian McNaught, Deputy Master of Trinity House, accompanied by Lord West of Spithead, himself a Falklands veteran.
Over 50 wreaths will be laid by veterans and guests, including representatives of Nautilus International.
Members of the public are very welcome to attend the service and watch the proceedings, and we hope a large number of Nautilus members and MN veterans will be present and will renew acquaintances from past years.
If you are interested in taking part in the march-past of MN veterans, you can find out more about how to join the Merchant Navy Association at www.mna.org.uk.
Captain Charles Woodward