General meetings
23 October 2023 - 25 October 2023
General Meeting 2023
Venue: GM23 has begun!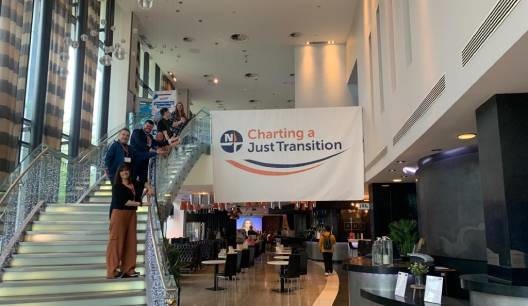 When: Monday 23 October to Wednesday 25 October 2023
Where: Hilton Hotel, Liverpool City Centre, 3 Thomas Steers Way, Liverpool L1 8LW
GM23 will be a great chance to catch up with fellow members, the challenges and successes of the last four years, and find out why we are 'Charting a Just Transition' for seafarers towards an equitable maritime industry.
The main Conference will be held over Tueday 24 and Wednesday 25 October, with an evening welcome reception and other events, such as the Equality and Diversity Forum, taking place in advance of the General Meeting on Monday 23 October.
If you havent been able to join GM23 you can follow us across socials using #GM23.
Members who registered to attending online will be sent their sign in details before the meeting and will be able to vote and engage with the meeting remotely.
By registering members were also be eligible to attend the Equality and Diversity Forum on Monday 23 October.

Formal GM23 business will be held on Tuesday 24 October and Wednesday 25 October including a gala dinner and awards ceremony.

Attendees can also take part in an extra special event on Tuesday 24 October – a 'Hidden Docks' tour by Liverpool Museum.
General Meeting agenda and business
Election of Tellers
Adoption of The General Meeting standing orders
Minutes of the Third General Meeting (held in 2019)
The Council's Report
Resolutions Report
Speakers
Financial Statements
Appointment of Auditor
Appointment of Scrutineer
Appointment of Assurer
Other highlights
a full line-up of inspiring speakers, including a keynote by SSE Renewables Martha Selwyn; Liverpool John Moores University (LJMU) Dr Robyn Pyne; DNMF (Nautilus affiliate) assistant director and technical manager Odd Rune Malterud; and ITF responsible investment coordinator Anne Lindsay
a gala dinner and awards ceremony with the presentation of awards to members including the Nautilus Award, the Victoria Drummond Award and the General Secretary's Award. During the evening there will also be live music featuring band Eccentric Pony. Partners are welcome at your own cost
networking where you can meet and chat with other members from different regions and sectors.
Held every four years, the General Meeting is where the future agenda of the Union is determined. It is the place where full members get the chance to determine what policies and priorities Nautilus International should pursue.
GM is a conference where you can share your views on the shipping industry and the issues that directly affect you at work, network with fellow seafarers and meet influential figures from the world of shipping and beyond.
The Union encourages attendance from lay reps and full members, as well as potential guest speakers and exhibitors and sponsors.
Members attending will be given relevant registration options, schedules and reports closer to the meeting. All members will also be able to log in and find further meeting resources on the General Meeting Resources page closer to the time (log in only).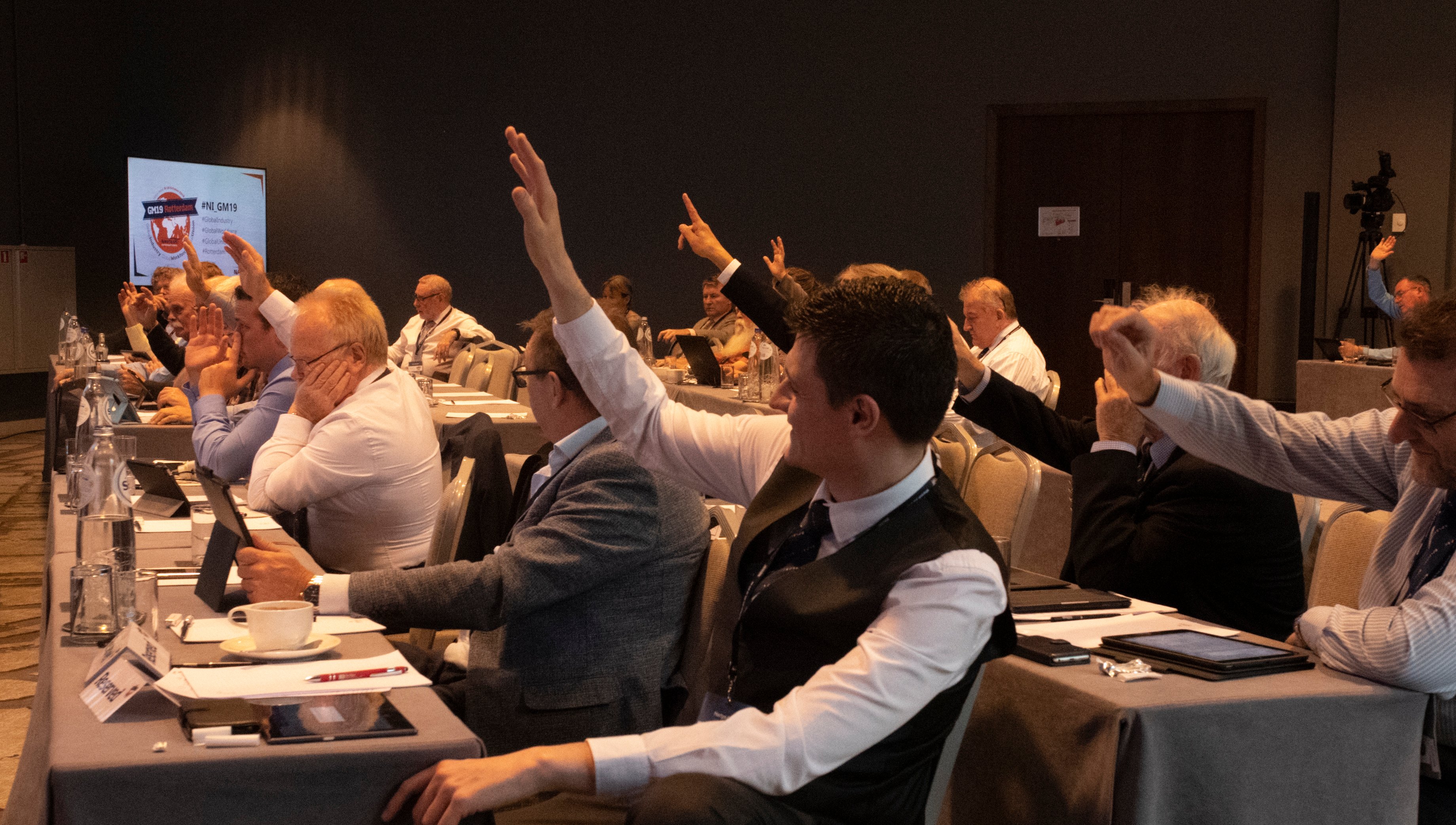 Rules General Meeting
Nautilus International is holding its General Meeting and Rules General Meeting on 25 October 2023. All paid-up full members across the Union's three branches are eligible to attend a Rules General Meeting (RGM).
RULES GENERAL MEETING
Under the Rules of Nautilus International, a concurrent Rules General Meeting is required to take place with the General Meeting and will be held at 16:00 (UK time), or at the conclusion of the General Meeting on Wednesday 25 October 2023 at the Hilton Hotel Liverpool, 3 Thomas Steers Way, Liverpool L1 8LW, United Kingdom.
The Nautilus International Rules are the legal framework by which the Union is governed, and the proposed changes to the rules will be dealt with at the RGM.

Registration for the General Meeting also gives registration for the Rules General Meeting.