General meetings
23 October 2023 - 25 October 2023
General Meeting 2023
Venue: Register your interest now! Liverpool, UK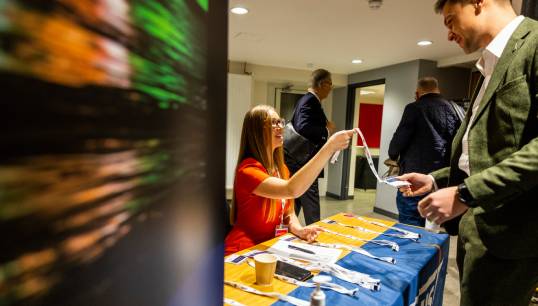 When: Monday 23 October to Wednesday 25 October 2023
Where: Hilton Hotel, Liverpool City Centre, 3 Thomas Steers Way, Liverpool L1 8LW
The main Conference will be held over Tueday 24 and Wednesday 25 October, with an evening welcome reception and other events taking place in advance of the General Meeting on Monday 23 October.

Held every four years, the General Meeting is where the future agenda of the Union is determined. It is the place where full members get the chance to determine what policies and priorities Nautilus International should pursue.
GM is a conference where you can share your views on the shipping industry and the issues that directly affect you at work, network with fellow seafarers and meet influential figures from the world of shipping and beyond.
The Union encourages attendance from lay reps and full members, as well as potential guest speakers and exhibitors and sponsors.
Members attending will be given relevant registration options, schedules and reports closer to the meeting. All members will also be able to log in and find further meeting resources on the General Meeting Resources page (log in only)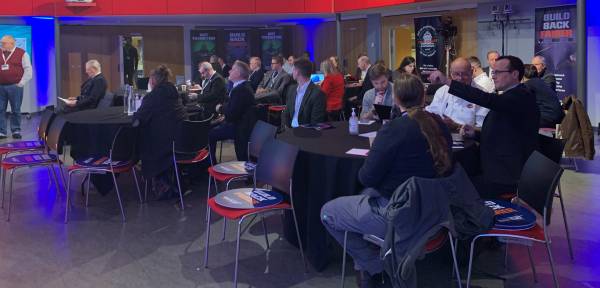 Motion forms for GM and RGM
Nautilus International is holding its General Meeting and Rules General Meeting on 25 October 2023. All paid-up full members across the Union's three branches are eligible to attend a Rules General Meeting.
Under the Rules of Nautilus International, a concurrent Rules General Meeting is required to take place with the General Meeting and will be held at 16:00 (UK time), or at the conclusion of the General Meeting on Wednesday 25 October 2023 at the Hilton Hotel Liverpool, 3 Thomas Steers Way, Liverpool L1 8LW, United Kingdom.
Motions from full members are welcome and can be submitted for the General Meeting and the Rules General Meeting. Download the forms using the links below. Motions must be supported by four full members to be valid.
General Meeting Motion Form (deadline 1700hrs UK time, 24 July 2023)
Rules General Meeting Motion Form (deadline 1700hrs UK time, 11 August 2023)