Welfare
Maritime charity column: When times are tough by Justin Osmond, Shipwrecked Mariners' Society chief executive
12 August 2020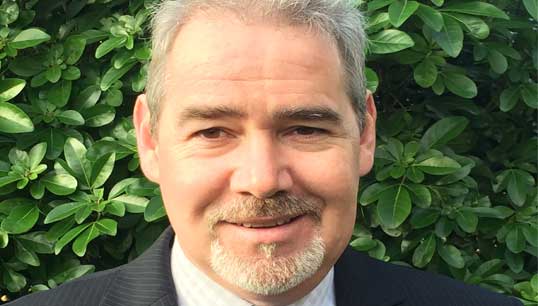 Shipwrecked Mariners' Society chief executive Captain Justin Osmond describes the society's experiences navigating the pandemic, and the services it provides to help mariners and their families keep afloat while they get their finances on an even keel
THE MARITIME CHARITY COLUMN
We all know that Covid-19 has had tragic consequences for many over recent months, and our thoughts are with all those families who are dealing with the loss of loved ones, but the ongoing crisis continues to have a profound financial impact on large sections of society, including significant numbers from the maritime community.
As one of the largest charities providing financial support to individual mariners (and their families), the Shipwrecked Mariners' Society experienced unprecedented levels of demand following the announcement of a national lockdown.
For many their income had completely dried up and they needed support whilst they navigated through a sometimes slow and often complex system of government provided support.
Whilst things have been somewhat quieter over recent weeks, we believe storm clouds are gathering again. The steady withdrawal of government support schemes and the potential for widespread redundancies, combined with the end of mortgage and rent holidays, will inevitably expose significant levels of personal debt. Unfortunately, this will leave many facing financial disaster.
In anticipation of this the Society recently announced the launch of a £1M Covid-19 response fund, which is directly aimed at helping people stay afloat whilst they get their finances on an even keel.
So, if you're reading this and in need of help please get in touch.
But you can also help us by spreading the word. As someone who spent many years in the Navy, I know how self-reliant we sailors can be, but there are times when we all need a helping hand. And you can't accept that hand if you don't know it's there.
The Shipwrecked Mariners Society has been providing help for the last 181 years, largely based on the support provided by other members of the maritime family, who not only recognise the importance of our status as an island nation, but also want to see those who continue this proud maritime heritage receiving the support they deserve. Please don't struggle alone.
For further information:Visit: www.shipwreckedmariners.org.uk, telephone: 01243 787761, or email: grants@shipwreckedmariners.org.uk
The maritime charity column is intended to be a regular feature in the Nautilus Telegraph. Submissions will be invited from a range of organisations by the Telegraph editor.
---
Tags